Scripps Ranch-Miramar Ranch North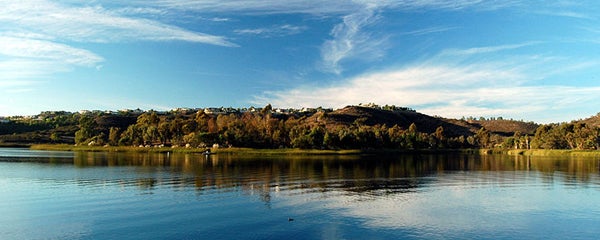 Torrey Highlands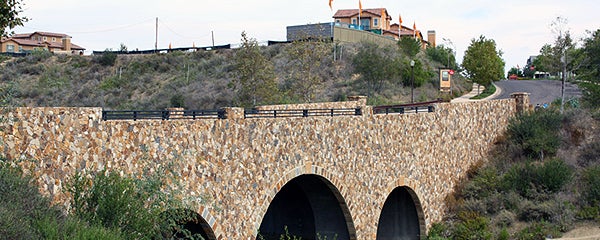 Torrey Highlands remained undeveloped lands for decades, even as surrounding communities such as Rancho Penasquitos and Del Mar flourished. In 1996, the Torrey Highlands plan was approved by the City Council and San Diego voters. Until that time, the area contained several ranches and plant nurseries. It is located south of Black Mountain Ranch and west of Rancho Penasquitos.
San Pasqual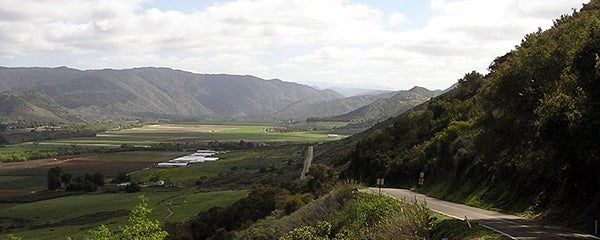 Sabre Springs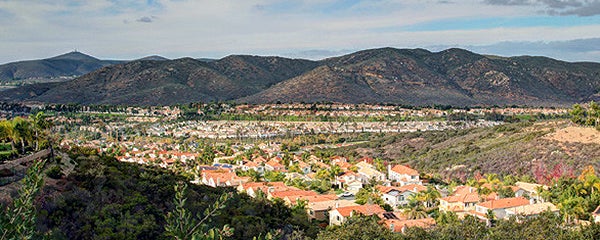 Nestled in foothills north of Scripps Ranch and south of Carmel Mountain Ranch, Sabre Springs is home to quiet neighborhoods, rolling hills, business parks and City facilities. On the eastern edge of the Los Peñasquitos Canyon Preserve and north of Miramar Lake, Sabre Springs offers many recreational opportunities to provide residents with the balanced quality of life San Diegans are proud to enjoy.
Rancho Peñasquitos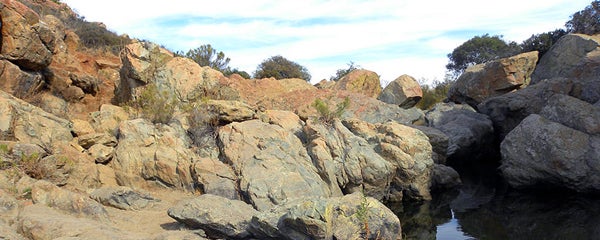 Rancho Encantada - Stonebridge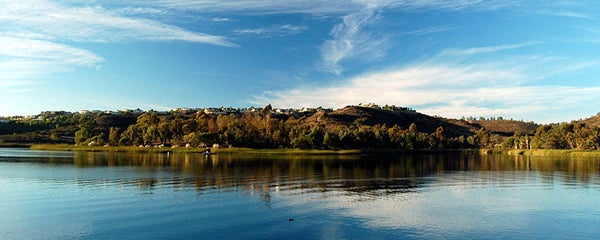 Rancho Bernardo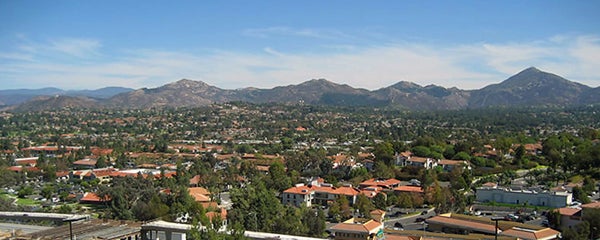 Rancho Bernardo is the northernmost residential community within the City of San Diego. Rancho Bernardo is centered on Interstate 15 just south of Lake Hodges and the San Pasqual Valley. The first recorded landowner was Captain Joseph Sevenoaks in the early 1800s. Sevenoaks' ranch was a site of the San Pasqual Battle where Mexican troops fought to keep California from becoming a part of the United States.
Communities
Councilmember Mark Kersey represents San Diego's Fifth District, which includes the communities of Black Mountain Ranch, Carmel Mountain Ranch, Miramar Ranch North, Rancho Bernardo, Rancho Encantada, Rancho Peñasquitos, Sabre Springs, San Pasqual, Scripps Miramar Ranch and Torrey Highlands.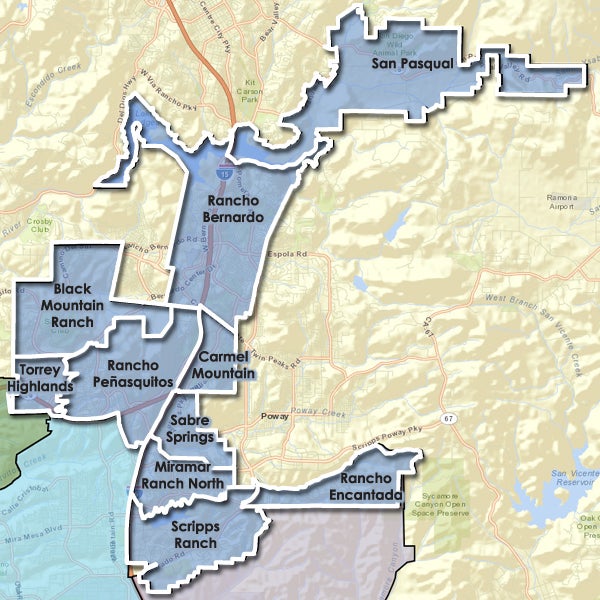 Zipcodes included within District Five are: 92127, 92128, 92129 and 92131.
Carmel Mountain Ranch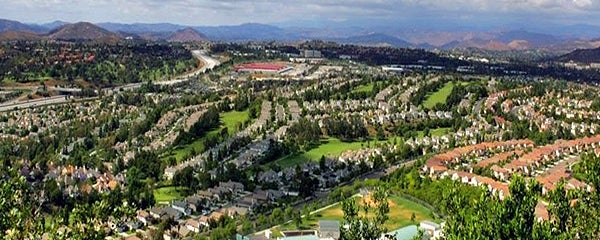 Black Mountain Ranch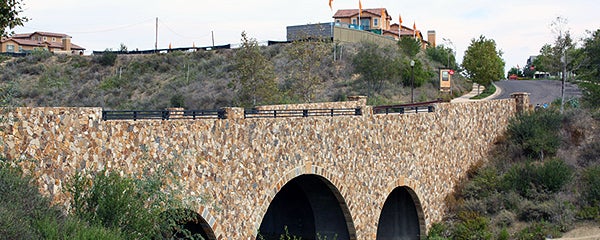 The community of Black Mountain Ranch is located in an area of the City previously referred to as the North City Future Urbanizing Area. It is a relatively new community that is currently being developed. Black Mountain Ranch encompasses 5,100 acres and is located west of 4-S Ranch and Rancho Peñasquitos, south of the Santa Fe Valley, east of Fairbanks Ranch and Rancho Santa Fe Farms, and north of Torrey Highlands.