Southcrest
Southcrest is part of the Southeastern San Diego and neighbors National City. Southcrest is bordered by Mountain View on the north and east, Interstate 5 and the neighborhoods of Barrio Logan and Logan Heights on the west, and Shelltown on the south. Major thoroughfares include National Avenue and 40th Street.
Rolando
Rolando is bordered by College Avenue to the west, University Avenue to the south, the City of La Mesa to the east and El Cajon Boulevard to the north. 
Mt. Hope
Mount Hope is a mixture of residential, industrial, commercial, and cemetery uses. The residential neighborhood is stable, predominantly single-family homes with a scattering of higher densities north of Broadway. Chollas Creek runs through the northwest corner of Mount Hope through a concrete-lined channel.
Mountain View
The Mountain View site was acquired by the City in 1874 and the site was dedicated at Mt. View Park on September 23, 1914. The Mountain View neighborhood boundaries include Imperial Avenue to 45th Street, Ocean View Boulevard to 35th Street. The Mt. View Park site was acquired by the City of San Diego in 1874. The site was dedicated as Mt. View Park on September 23, 1914.
Communities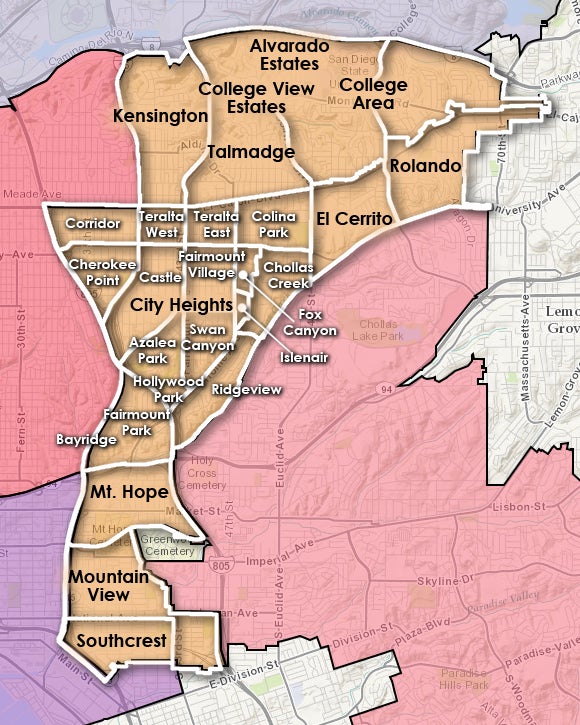 Pages