Improving Water Quality: By the Numbers
Think Blue San Diego takes action year-round to help stop pollution before it starts and keep the City of San Diego in compliance with state and federal water-quality regulations. Those actions include street sweeping, business and residential inspections, storm drain cleanings and water-quality monitoring, among other things. The performance of those activities results in the collection of data that the City uses to make data-driven decisions to improve water quality and prevent pollution. Analyze the data and find out what's happening in your neighborhood.
Click around the image below to view different topics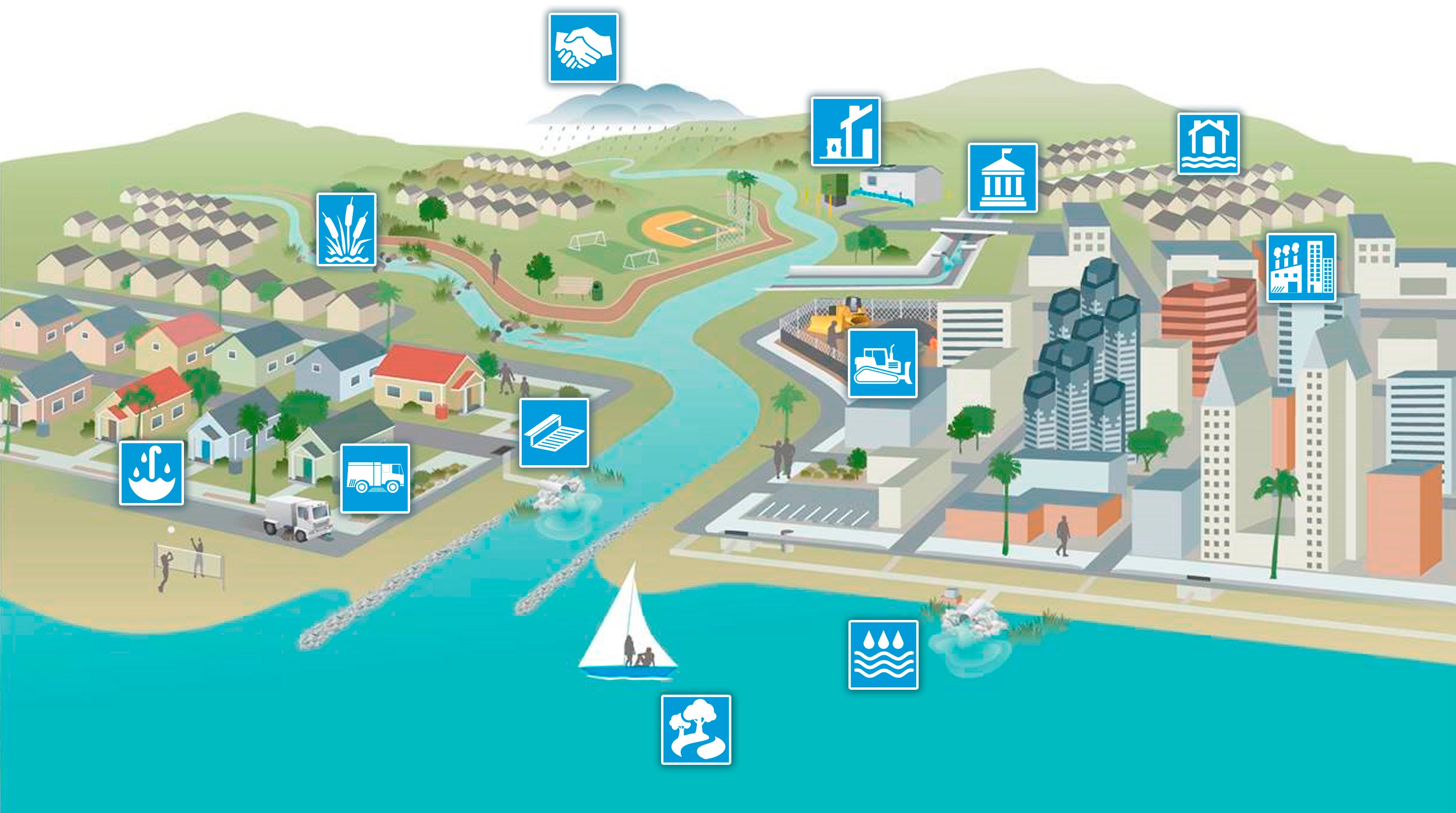 More information is in the City of San Diego Jurisdictional Runoff Management Plan Fiscal Year 2021 Annual Report, which was submitted to the San Diego Regional Water Quality Control Board in January 2022. That report and other information on watershed Water Quality Improvement Plans prepared by the City can be found on the websites for Project Clean Water and the Stormwater Department. Data presented here is for visualizing annual report data only for Fiscal Year 2021 (July 1, 2020-June 30, 2021). Data should not be used for characterization purposes.