Ensuring Clean Water and Clean Beaches for All of San Diego
Think Blue San Diego – the City's Stormwater Department – works in all weather conditions to build, maintain and modernize efficient stormwater infrastructure that lays the foundation for safe, sustainable and thriving San Diego communities. While San Diego has less rainfall than most areas, there are significant impacts from rain and runoff when storms do occur.
Benefits of Clean Stormwater
Improves Water Quality: Safe, clean water is essential for the health of our residents, visitors and environment.
Creates Flood-safe Communities: Protects neighborhoods from flooding and property damage.
Restores/Revitalizes Natural Spaces: Helps protect and preserve San Diego's most precious natural resources.
Reuses Stormwater to Bolster Supply: Stormwater is a valuable and untapped resource that can be harvested for local use.
Strengthens the City: Creates more sustainable, resilient and vibrant neighborhoods.
Brings Community Together: Local partners and community leaders work together to ensure clean water and clean beaches.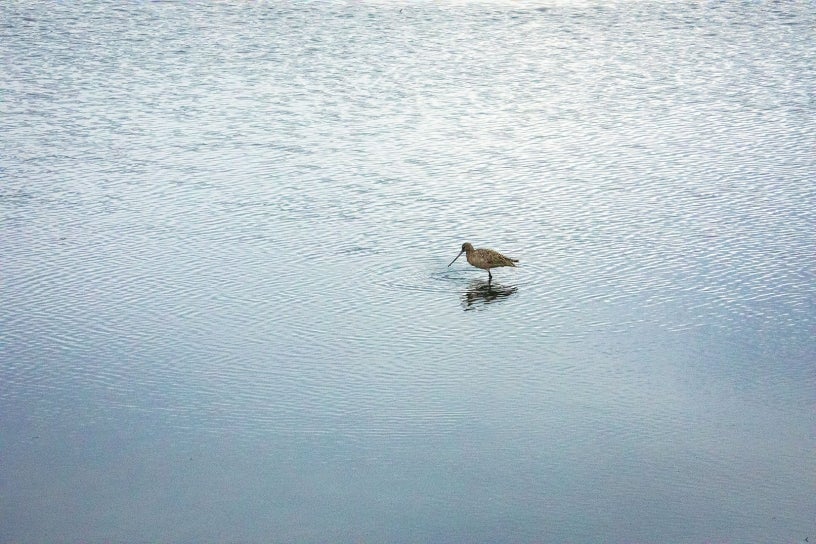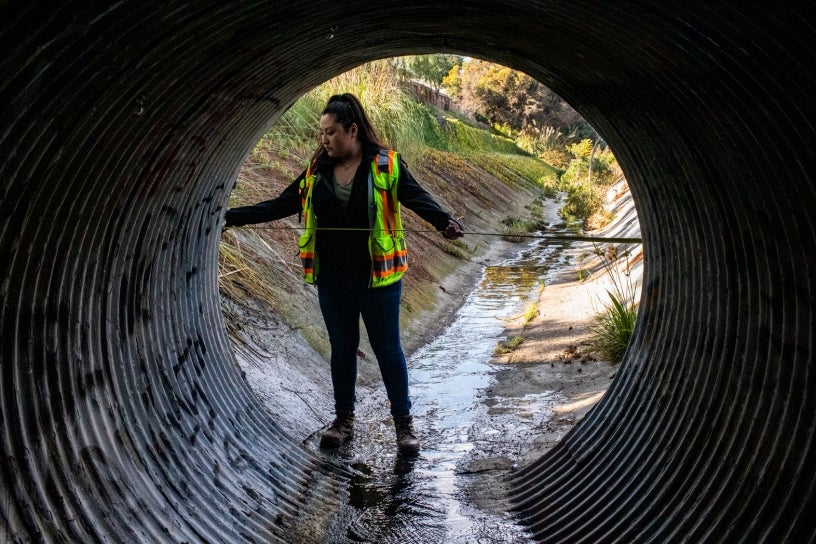 Stormwater Pollution
Stormwater is a leading contributor to pollution in streams, rivers and oceans in San Diego, nationwide and around the world. Because stormwater contains pollutants from many different sources, decreasing pollution from stormwater runoff is a challenging task. It requires cooperation from residents, businesses and municipalities. An important step in protecting waterways from stormwater pollution is understanding watershed processes, stormwater characteristics and the combined effects on water quality.
Stormwater Goals
To improve quality of life and create more resilient and sustainable San Diego communities, Think Blue works to achieve the following goals: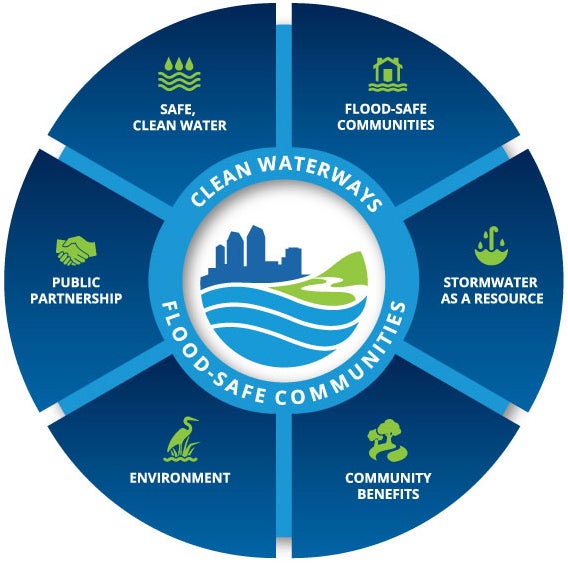 Protecting safe, clean water: To protect our local streams, rivers, bays and beaches from pollution and degradation, and maintain the highest possible standards of water quality that are critical to our environmental health and the safety of residents and visitors.
Encouraging public partnership: To empower every resident, business and visitor with the tools and resources to become part of an informed and active community of water guardians, where we share expertise, seek feedback and engage in an active dialogue with community members.
Restoring the environment: To use the best science and technology available to preserve and restore local waterways by reducing the negative impact of pollution and urbanization on our watersheds and ensuring that local habitats remain beautiful, clean and safe for generations to come.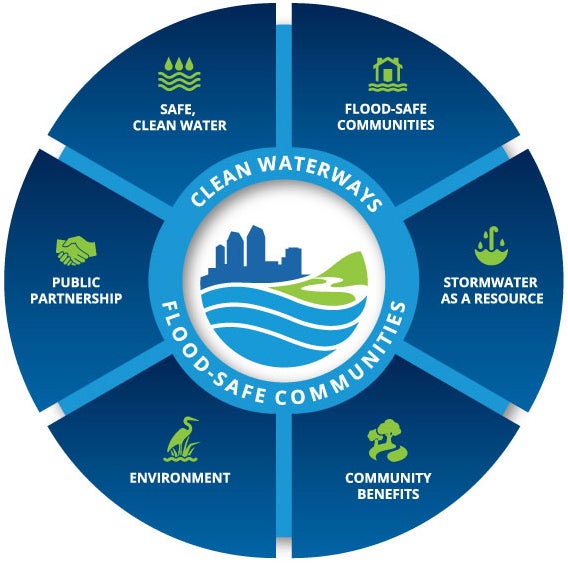 Safeguarding our communities from floods: To improve our infrastructure, ensure public safety, and protect our communities from flooding through proactive maintenance and innovation.
Using stormwater as a resource: To increase our capacity for stormwater capture and reuse to boost our local water supply.
Providing community benefits: To safeguard outdoor recreation opportunities by preventing pollution and improving water quality for activities such as swimming, fishing and surfing. To create green spaces with multiple benefits and partner with community members to enhance parks, increase access to open space, and otherwise transform our urban environment for the better.