Water Conservation Poster Contest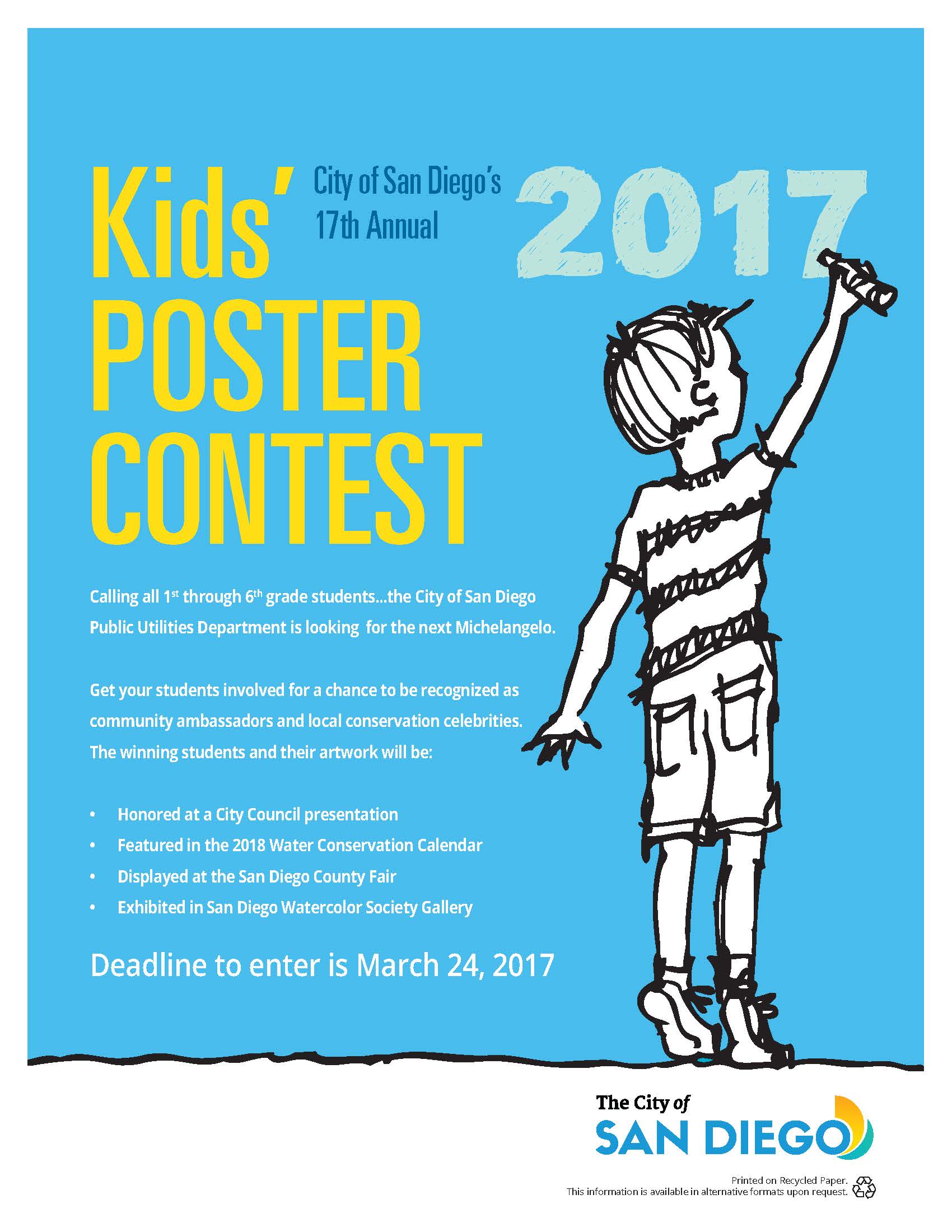 The City of San Diego's 17th annual Kids Poster Contest is currently accepting submissions!
If you or your child are in grades 1 through 6 and live in the cities of San Diego, Coronado or Imperial Beach, be sure to send in your artwork by the March 24, 2017, deadline.

Download the contest official rules and submission information.