Treatment Plant Tours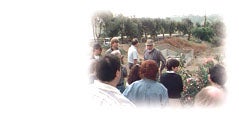 In an effort to increase and improve security, the City of San Diego Public Utilities Department no longer offers tours at its three water treatment plants.
However, the Public Utilities Department does conduct public tours of its wastewater facilities, including water reclamation plants. See Wastewater Operations' Speakers Bureau and Tours web page for more information.
Although no tours are offered at the City's reservoir lakes, most of them are open year-round to the public for recreational purposes.