Independent Advisory Panel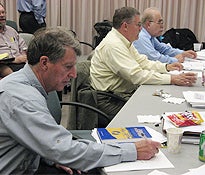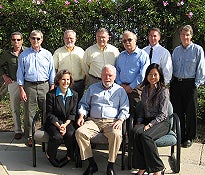 In 2009, the City of San Diego Public Utilities Department requested the National Water Research Institute of Fountain Valley, California, form an Independent Advisory Panel to provide expert peer review of the technical, scientific, regulatory, and policy aspects of the proposed Indirect Potable Reuse/Reservoir Augmentation Demonstration Project (later renamed "Water Purification Demonstration Project") under development by the City of San Diego, California.
Panel members consist of academics and professionals with a longstanding expertise in the science of water reuse.
Panelists are experts in the fields of water and wastewater technology, public health, epidemiology, toxicology, water quality, economics, environmental science, public utilities and industry regulations.
The National Water Research Institute (NWRI) was established in 1991 to address water supply and quality challenges facing our nation through cooperative research efforts.
NWRI has expanded many of its existing programs, such as the NWRI Independent Advisory Panels to meet specific needs in water research, education, and outreach. NWRI's focus is helping utilities address issues of critical importance to the water and wastewater community.
To learn more about the National Water Research Institute, visit www.NWRI-USA.org.