Independent Advisory Panel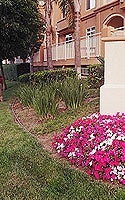 Recycling water involves a great deal of technology. Not only is state-of-the-art science critical to successful recycling, but public health, environmental enhancement, and economic concerns must be carefully considered by a water recycling agency.
The Water Reuse Study has an Independent Advisory Panel that will work with the study team to be sure all important components are covered and thoroughly reviewed.
Panel Members
Panel members are contracted through the National Water Research Institute (NWRI), Research Advisory Board. The NWRI was selected to ensure an unbiased and thorough examination of all possible water reuse opportunities.
The NWRI promotes the protection, maintenance and restoration of water supplies and aquatic environments through the development of cooperative research work. Advisory panel members are from across the United States.
Panelists selected for the Water Reuse Study are renown experts in the fields of water and wastewater technology, public health, epidemiology, toxicology, water quality, economics, environmental science, public utilities and industry regulations. The panel will also include a local citizen representative.
The 11-member panel will meet at least twice in San Diego, once before each American Assembly workshop. The panel will review and have input to the study's technical documents on various topics.
All panel members will review the study's collected research materials and data on the recycled water opportunities and provide recommendations for additional research to the study team throughout the process.
Some panel members will attend each American Assembly workshop to respond to questions or issues raised during the public involvement process.
Summary Findings of the Independent Advisory Panel, December 1, 2005 of the Independent Advisory