Permanent Water-Waste Restrictions and Conservation Resources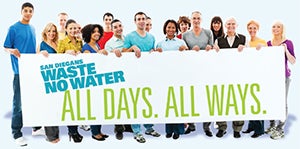 California is experiencing historic drought conditions and it is important to remind our customers of the permanent water-waste restrictions that are in force year round in San Diego. Several years ago, the San Diego City Council approved these permanent restrictions. San Diego residents are encouraged to report water waste by calling the Water Waste Hotline at (619) 533-5271, and to visit www.wastenowater.org for a list of the permanent restrictions as well as resources and information on how to be water wise. Remember, conservation is a way of life!
Conservation Resources for Our Customers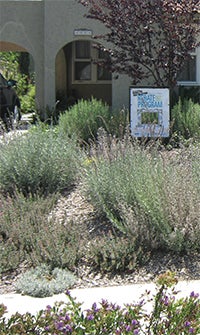 No-Cost Residential and Commercial Water Surveys - Public Utilities' Water Conservation Program offers free residential and commercial water surveys to water customers who pay their water bills to the City of San Diego. This program pinpoints water-saving options at your home or business, including possible leaks and other water waste. The surveys are offered free-of-charge to eligible single-family and multifamily (up to eight units) water customers. As part of this program, a Water Conservation Representative will tour your property in person, and participants can receive water-saving equipment and information, including low-flow shower heads, faucet aerators and other free items. The representative will also evaluate your landscape and irrigation systems. Since this program emphasizes customer education, it is important the tenant/occupant be present at the time of the survey.
Rebates and Incentives - Customers may qualify for various water conservation rebates and incentives both locally and regionally. These programs may include rebates for turf replacement (both residential and commercial), rain barrels, smart controllers and micro-irrigation. More information is available on the following websites, or you can email [email protected] to be directed to the agency currently offering the specific rebate you are seeking:
www.sandiego.gov/water/conservation/residentialoutdoor.shtml
www.socalwatersmart.com
turfreplacement.watersmartsd.org
Recycled Water Program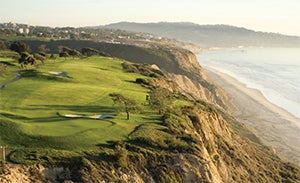 To meet future water demands while reducing our dependence on imported water, the City of San Diego has built the North City Water Reclamation Plant and the South Bay Water Reclamation Plant. These plants treat wastewaterto a level that is approved for irrigation, manufacturing and other non-drinking, or non-potable purposes. The North City Plant has the capability to treat 30 million gallons a day and the South Bay Plant can treat 15 million gallons a day. Recycled water gives San Diego a dependable, year-round, locally controlled water resource. For more information, visit www.sandiego.gov/water/recycled.