Pure Water San Diego

Pure Water San Diego
The City of San Diego is committed to sustainability and the efficient use of resources, which arecornerstones of the City's Sustainable Community Program. The Public Utilities Department playsan important role in helping achieve the City's overarching goal of sustainability in two key areas:water and energy.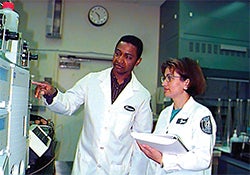 The City of San Diego is addressing the need for new local sources of water. Pure Water San Diego is a phased multi-year program that will provide a safe, secure and sustainable local drinking water supply by turning recycled water into drinkable water through the use of water purification technology. The recycled water is purified using membrane filtration, reverse osmosis and advanced oxidation with ultraviolet light and hydrogen peroxide.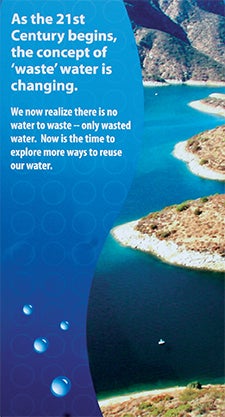 To confirm the viability and safety of using water purification technology, the City conducted a demonstration project from 2009 to 2013. One million gallons of water were purified every day for a year at the City's Advanced Water Purification Facility. More than 9,000 water quality tests ensured that no contaminants were present in the water and the project results confirmed that recycled water can be purified and safely added to a reservoir. The California Department of Public Health and San Diego Water Board approved the water purification concept and confirmed the purified water meets all federal and state drinking water standards. Pure Water San Diego is the next step toward implementing water purification in San Diego. An initial 15-million gallon per day water purification facility is planned to be in operation by 2023. The long term goal is to produce up to one third of San Diego's drinking water supply through the use of water purification technology by 2035.
The City is working to determine whether the purified water would be added to a reservoir or if there are additional treatment barriers that could potentially replace the reservoir in a full-scale water purification facility. Other program components include devising a financial plan, acquiring land for the full-scale facilities and developing regulations and legislation.
Pure Water San Diego would benefit the City by increasing water independence and combating climate change, drought conditions and natural disasters. Diverting more water for recycling would also reduce the amount of wastewater discharged to the ocean. Additionally, Pure Water San Diego would eliminate the need for $1.8 billion of upgrades to the Point Loma Wastewater Treatment Plant.
To learn more about Pure Water San Diego, visit www.purewatersd.org.
Free Tours of the Advanced Water Purification Facility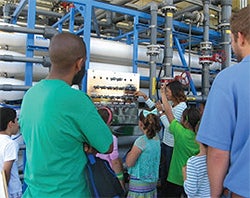 Since July 2011, the City of San Diego has been offering free tours of the Advanced Water Purification (AWP) Facility to members of the public. During the tour, the water purification process is explained in detail and participants get an up-close look at the technology used to turn recycled water into safe drinkable water. In addition, guests get to see the comparison of purified water, tap water and recycled water and learn how water purification can combat San Diego's water supply challenges.
More than 350 AWP Facility tours have been given to groups including Boy Scout and Girl Scout troops, elected officials, contractors, neighborhood councils, water industry professionals and school classes ranging from elementary to postdoctoral. To date, more than 5,000 people have toured the AWP Facility, some from as far away as China and Australia.
The AWP Facility is located at the North City Water Reclamation Plant, off of Miramar Road. To sign up for a tour, visit www.purewatersd.org/tours, email [email protected] or call (619) 533-4631.