Water Conservation
As San Diego works together as a city to meet the state-mandated 16 percentwater-use reduction that went into effect on June 1, 2015, there are immediate actions we can take to conserve water and help meet that goal. These recommendations, as detailed below and at wastenowater.org, in addition to services offered by the City, provide a toolbox we can use to further reduce our water use in this unprecedented statewide drought.
The City as a whole has been mandated to reduce its water use by anaggregate of 16 percent. This means that, while we won't be tracking individual water usage per household or business, we're asking customers to identify where they can save water. Perhaps they've shortened their showers, but are still over-watering outdoors. By looking at water usage from top to bottom, most customers will find there are still simple ways they can use less water.
16%water-usereduction effectiveJune 1, 2015
REDUCE OUTDOOR IRRIGATION TO TWO DAYS PER WEEK
Up to 50 percent of residential water usage can be attributed to outdoor irrigation, so it stands to reason that this is where we can recognizethe most immediate savings. The City of San Diego is asking its customers to reduce their outdoor landscape irrigation to two days per week, for no more than five minutes per station*, based on the following recommended schedule:

WATER ONLY 2 DAYS PER WEEK
| | S | M | T | W | T | F | S |
| --- | --- | --- | --- | --- | --- | --- | --- |
| Homes With Street Addresses Ending in an ODD Number (301 Drought Drive) | Water | | | | Water | | |
| Homes With Street Addresses Ending in an EVEN Number (500 Conservation Avenue) | | | | Water | | | Water |
| Apartments, Condos and Businesses | | Water | | | | Water | |
*As of June 1, you may only water after 6 pm, and before 10 am.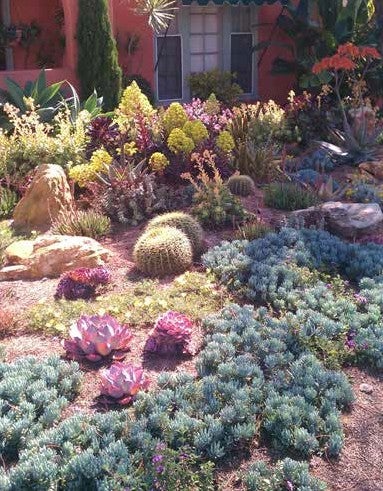 REBATES AND INCENTIVES
Customers may qualify for various water conservation rebatesand incentives, both locally and regionally, provided funding is available. One of the most popular rebates is for grass replacement. Removing traditional grass lawns and replacing them with drought tolerant landscaping is one of the most effective ways to reduce your overall water usage. Rebates are available through the City of San Diego when funding is available, as well as other agencies such as the Metropolitan Water District of Southern California. Visit wastenowater.org for information on the City's program, as well as links to other programs.
NO-COST RESIDENTIAL AND COMMERCIAL WATER SURVEYS
Public Utilities' Water Conservation Program offers free residentialand commercial water surveys to City of San Diego water customers who pay their water bills to the City of San Diego. Through this program, a City staff member visits your home or business and helps to pinpoint water-saving options, including possible leaks and other water waste. The surveys are offered free-of-charge to eligible single family and multi-family (up to eight units) water customers. Participants can receive water-saving equipment and information, including low-flow shower heads, faucet aerators and other free items. The representative will also evaluate your landscape and irrigation systems. Since this program emphasizes customer education, it is important the tenant/occupant be present at the time of the survey.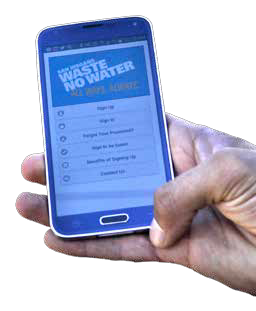 WASTENOWATER.ORG
Within the City's Public Utilities Department website for conservation,wastenowater.org, is the central point for the City's water conservation resources, links to other agencies that may be offering incentives and rebates, as well as fact sheets and educational materials. Other important information includes details on the current water-use restrictions and enforcement activities.
In addition, the PublicUtilities website also has valuable information, at sandiego.gov/publicutilities. On this web page you can find information, such as how to read your meter, and how to read your water bill and information on both water and sewer rates.