Water Sources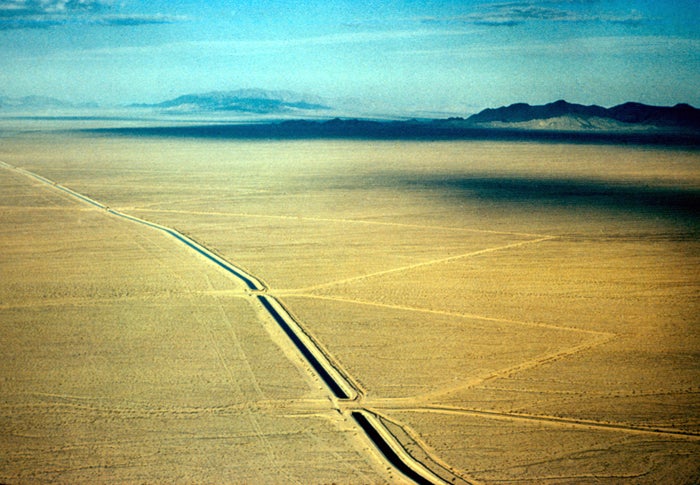 Photo of Colorado River Aqueduct courtesy of the Metropolitan Water District of Southern California
San Diego's drinking water comes from three primary sources: Northern California, Colorado River and local rainwater runoff. The City also produces recycled water for non-potable uses.
Northern California - Melted snow, springs and tributaries feed the Sacramento and San Joaquin rivers, which merge at the Sacramento-San Joaquin Delta. The State Water Project, operated by the California Department of Water Resources, pumps water from the delta and delivers it to customers in both Northern and Southern California via the 444-mile-long California Aqueduct.
Colorado River - Melted snow, springs and tributaries feed the Colorado River for more than 1,000 miles as it weaves through Colorado, New Mexico, Arizona and California. The 242-mile-long Colorado River Aqueduct, operated by the Metropolitan Water District of Southern California, carries water from Lake Havasu to Southern California.
Rainwater - Rainwater runoff is collected in nine City-owned impounding reservoirs located in San Diego County. All of the reservoirs are connected to the City's water system through a series of pipelines and conduits.