Recycled Water Site Supervisor Training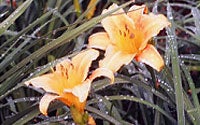 The Site Supervisor training is a half-day course designed to provide irrigation supervisors with a basic understanding of recycled water and how to operate and maintain a safe and efficient system. Understanding similarities and differences between recycled and potable water is critical to the successful operation of a recycled water system. The $60 registration fee includes learning materials and a site supervisor identification card that is valid for five (5) years.

Classes are offered throughout the year and available on a first come, first served basis.