Crews Begin Road Resurfacing Project in Serra Mesa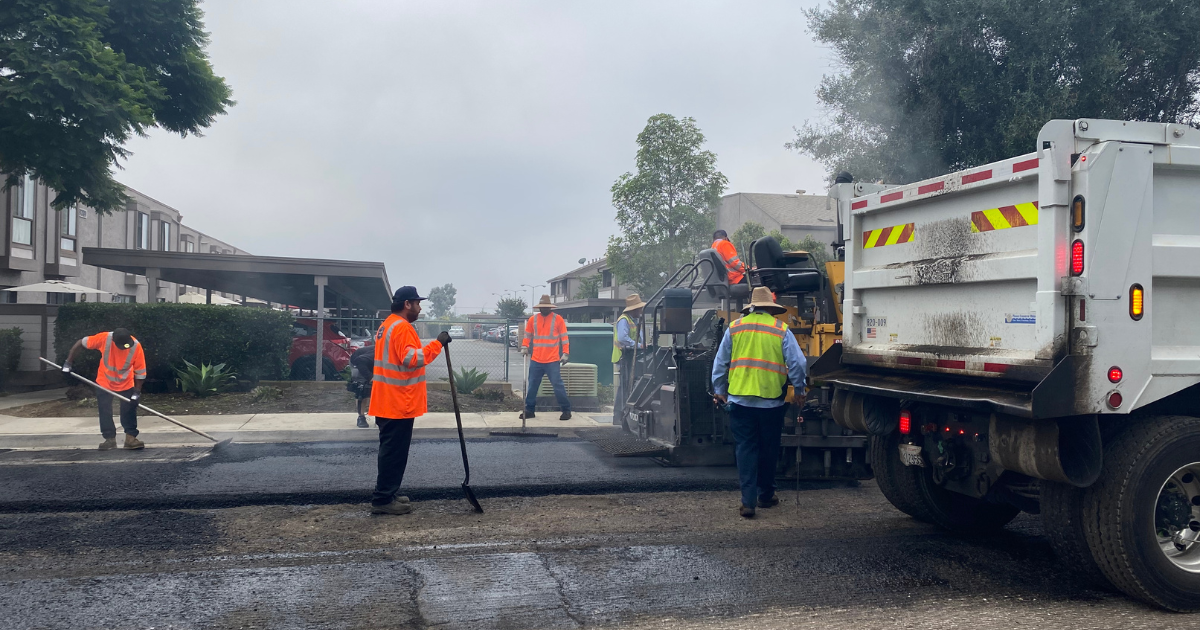 This week the City of San Diego begins resurfacing Village Glen Drive in Serra Mesa, a project that will be completed by an in-house team allowing for quicker, more cost-efficient road repair on City streets. Resurfacing on Village Glen Drive comes in response to numerous pothole reports and road repair requests from residents in this neighborhood.
"I've made phone calls, sent emails, attended meetings and advocated on behalf of District 7 residents since Day 1 in office to do everything in my power to fix our roads," said City Councilmember Raul Campillo. "Serra Mesans and all San Diegans deserve safe, smooth streets to drive on. Soon, Village Glen Drive will meet the high street quality standards that my office and I aim to implement throughout District 7."
The work is part of the Transportation Department's "Hot Roads" initiative, where small segments of roads with a particularly robust history of pothole patching, as well as frequent Get It Done reports, are selected for repairs by in-house teams. In the last year, there have been several Get It Done requests and 417 pothole repairs completed on Village Glen Drive. This proactive work is especially important ahead of San Diego's rainy season when the incidence of potholes increases due to precipitation. 
Asphalt overlay is completed when damage to a street requires a full resurfacing, often due to underlying pavement conditions, and work is typically completed by contractors as part of the City's Capital Improvement Program.  
For smaller street segments with significant deterioration, the Transportation Department deploys its two in-house mill and pave teams, which are comprised of 12 individuals per team and are capable of resurfacing approximately five miles of roadway every year. The teams include grinding and paving equipment operators, drivers for heavy trucking support to transport materials, and ground teams to support the paving work and provide traffic control.