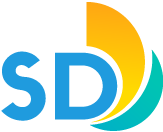 Councilmember Chris Cate
(District 6)

Charity Tickets (Qualcomm Stadium & Petco Park)
I believe this policy will increase accountability and bolster program participation so as to allow more San Diegans the opportunity to attend events and watch their favorite hometown teams. Ticket requests will be processed on a first come first serve basis. Submitted requests do not guarantee approval. Visit the City's webpage for more information.
Featured Video
Get It Done
Download the App!
Top Online Services
Minimum Wage Enforcement
Enforcement of the Earned Sick Leave and Minimum Wage

Ordinance began on September 2, 2016. As of July 11, 2016, the minimum wage was increased to $10.50 per hour for all employees (including minors) who perform at least two hours of work within the City of San Diego geographic boundaries. The wage will increase to $11.50 per hour on January 1, 2017. Employees can earn up to five sick days per year.
The City of San Diego Office of the Treasurer will implement and administer the guidelines established by implementing

Ordinance which applies to all business classes.
If a violation should occur, employees can download, complete, print and submit the violation complaint form located on the City website.
For more information or to receive email updates, visit the City website.