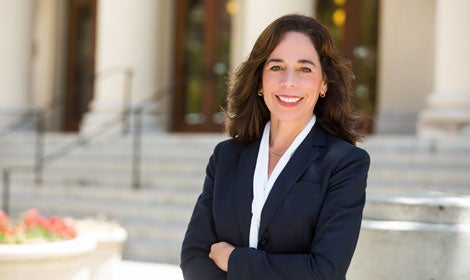 City Attorney Mara W. Elliott serves as chief legal advisor to the Mayor, City Council, and all City departments, and as the City's prosecutor. She defends City taxpayers in lawsuits, and protects residents and the quality of life in our neighborhoods.
She is an experienced public service lawyer who oversees a staff of legal professionals who handle over 20,000 misdemeanor cases and 200 new civil cases each year. She is the first woman and Latina to hold the Office.
---
How can the City Attorney's Office help you today?