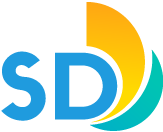 Council President Myrtle Cole (District 4)
City Administration Building
202 C Street, MS #10A
San Diego, CA 92101
619-236-6644
[email protected]
District Office Tubman Chavez Community Center - 415 Euclid Avenue, San Diego, CA 92114    
District Office Hours: Every Friday from 10 a.m. to 2 p.m.
---
Committee Assignments
Chair, Rules Committeee - The Rules Committee's area of responsibility includes the charter, permanent rules of council, open government, elections and ballot measures, annexations, boards and commissions, council initiated matters, communications, customer service and public outreach.
Representative, SANDAG Board of Directors - The 18 cities and county government are SANDAG, the San Diego Association of Governments. This public agency serves as the forum for regional decision-making.
Representative, San Diego Metropolitan Transit System (MTS) - MTS provides bus and rail services directly or by contract with private operators. MTS coordinates all its services and determines the routing, stops, frequencies and hours of operation.
---
Online Services
Get It Done is a simple and easy way
to connect with the City:
Report non-emergency problems
Schedule appointments
Obtain information
Download the App: