History
In 2018, San Diego was awarded the Gateways for Growth grant to organize a steering committee of local government agencies, non-profit organizations, educational institutions, community leaders, and businesses to develop a strategic plan to advance the integration of immigrant communities in the region.
Then in 2019, the City of San Diego formally launched the Welcoming San Diego initiative, accompanied by the Welcoming San Diego Strategic Plan, a set of recommendations to advance the civic, social, and economic integration of immigrants, refugees, and asylees in San Diego. During the same year, Mayor Kevin Faulconer appointed the City's first-ever Immigrant Affairs Manager to advance the many priorities and objectives in the Strategic Plan.
On December 17, 2021 the City Council approved a

resolution to formally declare the City of San Diego as a Welcoming City.
In July 2022, Mayor Todd Gloria established the City of San Diego's Office of Immigrant Affairs to advance immigrant rights and craft policies and services to support immigrant families in San Diego.
MAYOR GLORIA'S IMMIGRATION ACTIONS
Mayor Todd Gloria is committed to enhancing immigrant rights in San Diego and to continue fostering a more welcoming city for all our immigrant communities in San Diego.
Mayor Gloria currently co-chairs Cities for Action, a national coalition of more than 170 mayors and county executives advocating for pro-immigrant policies in the United States. Additionally, Mayor Gloria serves as Vice-Chair for Border Policy at the US Conference of Mayors, which focuses on a range of border issues and policy topics in America's northern and southern border regions.
During the pandemic, when the Biden administration needed shelter space for unaccompanied migrant children at the border, Mayor Gloria also led the transition of the San Diego Convention Center from its typical event venue into a temporary migrant and refugee shelter, while continuing to respond to the other many challenges presented by the COVID-19 pandemic.
Mayor Gloria established the Office of Immigrant Affairs at the City of San Diego to ensure the continuation of our city's pro-immigrant policy-making and the continued implementation of our Welcoming San Diego Strategic Plan to develop a welcoming city for immigrants, refugees, and asylees.
Meet the Team
Rita Fernández
Executive Director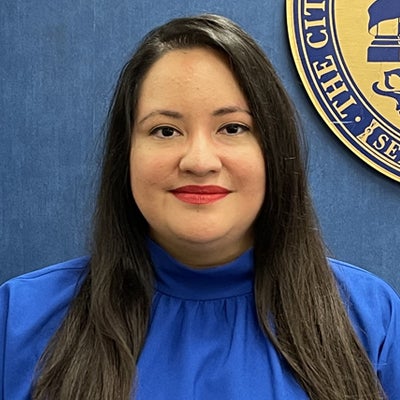 Rita currently serves as Executive Director of the City of San Diego's Office of Immigrant Affairs, an office created by Mayor Todd Gloria to continue advancing San Diego's welcoming policies. She previously served as Director of Global Affairs for Mayor Todd Gloria, overseeing all international affairs issues for the City of San Diego, including its relationships with the City of Tijuana and Baja California, and other global ties.
Prior to this role, Rita was appointed by Mayor Kevin Faulconer to serve as the first Immigrant Affairs Manager for the City of San Diego in 2019, after the City launched its Welcoming San Diego Strategic Plan, where she was tasked to evaluate the many recommendations in the plan and put together a path forward for city implement this plan.
Prior to that, she was Associate Director in Los Angeles Mayor Eric Garcetti's Office of Immigrant Affairs. Before joining the Immigrant Affairs office for the City of Los Angeles, Rita was part of Mayor Garcetti's communications office where she worked on immigration, education, labor, and sustainability issues.
Prior to working in Mayor Garcetti's office, Rita served in the Washington, DC office of Congressman Juan Vargas, who represents both San Diego and Imperial Counties. Rita worked closely with immigration and border issues, given that Rep. Vargas represents the only congressional district on the U.S./Mexico border in California. During her time as a Press Aide to Rep. Vargas, Rita coordinated media operations in the office and also managed a policy portfolio on women's issues.
Rita was born and raised in the city of Chula Vista in southern San Diego County and is the daughter of Mexican immigrants. In 2010, she received a Bachelor of Arts degree in Political Science from the University of San Diego.
Robert McDonald
Intern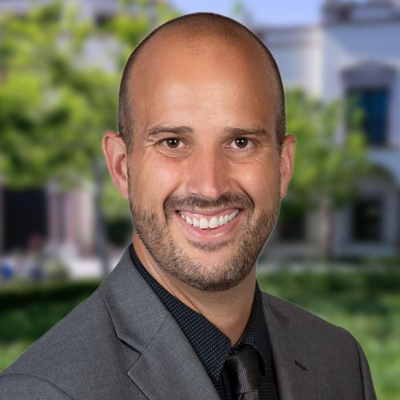 Robert McDonald is a summer intern in the office of Immigrant Affairs and is a second-year Master's candidate at the Kroc Institute for Peace and Justice at the University of San Diego. His graduate studies focus on human rights, refugee assistance, and how nationalistic movements arise from anti-immigrant rhetoric. Before attending the University of San Diego, Robert graduated Summa Cum Laude from California State University Channel Islands with a bachelor's degree in History specializing in the Middle East and North Africa. Robert served as a District Representative for Congresswoman Julia Brownley in California's 26th Congressional District with a diverse issue area ranging from the State Department and Immigration to the IRS and EPA. During the 2020 election, Robert served as an election observer for the Committee on House Administration in California's 21st Congressional District.
Randy Reyes
Intern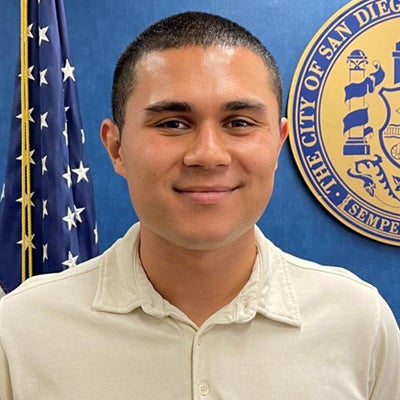 Randy Reyes currently is a summer intern at the City of San Diego's Office of Immigrant Affairs. He graduated in May 2022 with a Bachelor of Arts in International Relations with a concentration in international security from the University of San Diego. He is also part of the dual degree BA/MA program in International Relations at the University of San Diego, and is on track to graduate with his Master of Arts in International Relations with a concentration in Latin America by Spring 2023. Randy is also an incoming Anti-Corruption Fellow with the MAIR Program at USD, and hopes to learn more about how weak governance models in Latin America impact migrants, refugees, and asylees seeking stability, safety, and peace.
Randy was born and raised in San Diego and is the son of two Mexican immigrants who migrated from the state of Michoacán, Mexico. As a first generation child of migrants, he personally understands the struggle that migrants face every day and is interested in learning more about immigration policy making, immigration services and programs at the local level. He is excited to apply his studies to assist the new Office of Immigrant Affairs with the many projects and programs they will be developing and executing.
CONTACT US
You can reach the Office of Immigrant Affairs via email at ImmigrantAffairs@sandiego.gov.