Russell Austin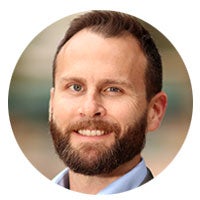 Program Coordinator
Russell Austin joined the Performance and Analytics department as a Program Coordinator onthe Technology & Innovation team. His duties include advancing the technical operations of the department with a primary focus on the Get It Done systems.
Before joining the City of San Diego, Russell worked as a software developer for a variety of companies including Walmart and Google. He worked mostly in web and mobile technologies--writing applications, maintaining servers, and designing databases. He hopes to bring his love of technology to bear helping the City continue to innovate and make the government more open and efficient.
Russell received a bachelor's degree from the University of Arkansas at Fayetteville with a double major in Computer Science and German.