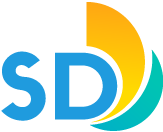 CELEBRATE SAN DIEGO THROUGH SPECIAL EVENTS & FILM
Join us in celebrating San Diego, from our neighborhoods to the silver screen. Recognized for its array of festivals and sporting events of national and international stature to community based celebrations, feature films, and TV shows, the City of San Diego is proud to host thousands of events and film productions that contribute to the spirit and vitality of our city.
The Special Events & Filming Department provides a portfolio of services designed to support San Diego's neighborhoods, as well as the city's special event, filming, business, and tourism industries. Through our one-stop special event permitting process, an event organizer can work with the City to plan all aspects of their event that relate to the use of public property. Securing filming authorization on public property is quick and simple, with no-cost processing and dedicated staff to assist you along the way.
ADVISORY ALERT: Due to the number of events taking place in San Diego, public safety staff are not available on the following date(s). Once public safety staffing for a particular date(s) has been exhausted, permit applications for the particular date(s) will no longer be accepted.
March 16, 2019, May 5, 2019, July 12 - 14, 2019
ADVISORY ALERT: The City of San Diego is moving towards higher minimum Commercial General Liability limits for Special Events. Effective January 1, 2019, the minimum limits will increase from $1 million per occurrence with a $2 million aggregate to $2 million per occurrence with a $4 million aggregate. If you have an event that will commence on or after January 1, 2019, please be in contact with your broker to ensure you are in compliance with the City of San Diego's updated insurance requirements.