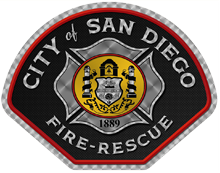 Join San Diego Fire-Rescue
Choosing a career as a Firefighter is the beginning of a journey. It can be one of the most challenging, exciting and rewarding experiences of your life.
Meet the Chief
Brian Fennessy was sworn in as the City's 17th Fire Chief on November 12, 2015. He began his fire service career in 1978 where he served on and led both U.S. Forest Service and Bureau of Land Management hotshot and/or helishot crews for thirteen years. He was hired by the City of San Diego in October 1990 and has served and promoted through all ranks of the Fire-Rescue Department.