Commission Staff
Jonathon Glus
Executive Director

Jonathon Glus joined the City of Sacramento in June 2017 as the Director of Culture and Creative Economy, a new position created to bridge innovation, arts, culture and creative economy. During his tenure, Glus lead the city's first ever comprehensive planning process for arts, culture and creativity, and the city's first cultural planning process in more than 20 years. He set in place an assessment of that city's film sector and an equity audit of the Sacramento Metropolitan Arts Commission. Glus worked closely with the Sacramento Region Foundation, as well as VisitSacramento, Sacramento State University and many stakeholders in the creative sector to advance this foundational planning in economic development.
Prior to Sacramento, Glus served as the first CEO of Houston Arts Alliance (HAA) for more than nine years. While at HAA, Glus worked closely with a board of more than 30, multiple committees, staff and partner agencies including VisitHouston, the Greater Houston Partnership, cultural districts and universities. Glus co-chaired the tourism committee of VisitHouston, partnered on multiple cultural tourism initiatives, and lead two studies on the creative economy in Houston region. Glus was also the chairman of the board of Texans for the Arts (TFA) for four years, serving nine years on the board of TFA. With his team, Glus oversaw an annual portfolio of more than 225 grants to non-profit organizations, artists and community organizations.
Jonathon held the position of Executive Director of Arts & Culture for the City of Pasadena, CA, prior to Texas, for more than eight years. In that position, he led multiple cultural tourism initiatives and partnerships; represented that city with the Rachmaninoff International Piano Competition & Festival; and lead the city's cultural planning process, in partnership with the Pasadena Arts & Culture Commission.
Glus began his career with city arts agencies in Evanston, IL, as Public Art Director followed by Executive Director. While there, Glus was responsible for a multi-disciplinary art center, multiple festivals, a summer youth employment program in the arts, and the launch of a cultural tourism program.
Glus' arts career began with the International Sculpture Center, in Washington, DC, where he wrote for SCULPTURE magazine and traveled exhibitions internationally.
He studied urban economics and public policy at Indiana University, and art and architectural history at University of Illinois. He also studied abroad at the University of Kent, in Canterbury, England, where he focused on British urban policy.
Christine E. Jones
Chief of Civic Art Strategies
Christine E. Jones is an accomplished curator, appraiser, collections manager and public art program manager with over 23 years of experience in government organizations, museums, galleries and consultancies. Jones is an Accredited Senior Appraiser recognized by the American Society of Appraisers and specializing in ancient and contemporary Asian art. She holds dual Bachelor degrees in Art History and Anthropology from the University of Kansas and a Master of Arts in Museum Studies from San Francisco State University. Jones served as the Project Manager, Public Art & Civic Art Collection for the City of San Diego Commission for Arts and Culture from 2006-2009 and returned as a consulting collections manager and public art project manager from 2011-2015. As a consultant for the San Diego Unified Port District Public Art Office from 2009-2013, Jones guided the development and implementation of the Port's first public art curatorial strategy to realize public art commissions and exhibitions on the tidelands of five coastal jurisdictions in San Diego County. Jones organized the largest exhibition of city-owned artwork in the City of San Diego's history at the Central Library in 2012 and performed pivotal roles in public art project management for the redevelopment of San Diego's North Embarcadero and the restoration of the Aztec Brewing Company rathskeller historic collection of art and artifacts. She has traveled widely in Asia and Europe, appraised over $50 million in private property, negotiated contracts with internationally recognized artists and previously held positions at the Asian Art Museum of San Francisco and Fine Arts Museums of San Francisco. Most recently, Jones served as the City of San Diego Commission for Arts and Culture's Senior Public Art Manager, engaging artists to design, fabricate and install innovative public art commissions, collaborating with private developers to site art in the public realm, and managing the Civic Art Collection, which is the largest government-held public art collection in San Diego County.  Email Christine E. Jones at [email protected]
Leticia Gomez Franco
Civic Art Project Manager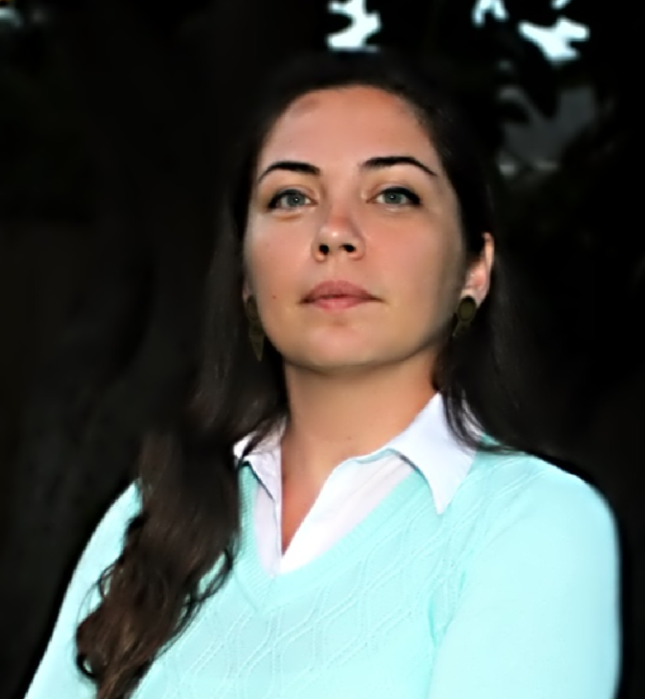 Leticia Gomez Franco is an experienced arts administrator, exhibition curator and community organizer. Gomez Franco previously served as Art Gallery Coordinator at San Diego Mesa College and as Director of Programs for the New Americans Museum where she supported the grand reopening of the immigrant narratives focused museum and led curatorial efforts for such exhibitions as Becoming All-American: Diversity, Inclusion & Breaking Barriers in Major League Baseball and Inscription: A Monumental Installation by Shinpei Takeda. Her career in the arts began as Exhibitions Director for Casa Familiar's The Front: A Collaborative of Arts, Culture, Design & Urbanism, where she oversaw development and program management for multiple art spaces as well as headed a rigorous and culturally conscious exhibition calendar with a commitment to local arts, diversity and community empowerment. Over the last decade, she has curated and overseen the production of arts programs, festivals and exhibitions. Most notably, Ni Solo Mujeres: Intersecting Chicana Identities at Southwestern College Art Gallery, 2017, Dia De La Mujer all women art exhibitions throughout San Diego (2008-2016), Jamex & Einar De la Torres' acclaimed exhibition: Whysydro - New Lenticular & Mixed Media Work On and About La Borda (2014) and the San Ysidro Centennial Celebration (2009). She holds a Bachelor of Arts degree from the University of California, Berkeley in English and Chicana/o Studies and a Master of Arts in Curatorial Theory from San Diego State University's Liberal Arts & Sciences Program. She is also a fellow of the National Association of Latino Arts & Culture Leadership Institute (NALAC). As a Civic Art Project Manager for the Commission for Arts and Culture, Gomez Franco assists with management of the Civic Art Collection and coordination of innovative public art commissions. She also assists with guiding the policies and procedures for the annual distribution of approximately $10 million in public funding to over one hundred nonprofits for support of San Diego's arts and culture. Email Leticia Gomez Franco at [email protected].