Opportunities for Artists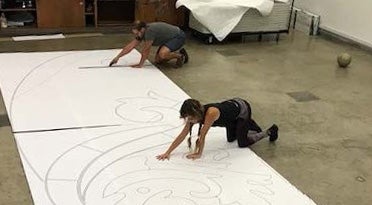 © And Then…(in progress) by Ingram Ober,
Marisol Rendón-Ober and Chuck Moffit
Supporting Artistic Practice in San Diego
The Commission for Arts and Culture works with local, regional, national, and international artists to integrate art into San Diego's built environment and public spaces. Through its Public Art Program, the City posts opportunities for artists to apply for various public art projects on an ongoing basis.
When opportunities are available they can be found here.
View and Apply for a Public Art Opportunity
Not a vendor with the City of San Diego? Complete the vendor registration form here. To register you will need to:
Read the Vendor Registration instructions in the User Guide carefully.
Create a user name and password.
Have your federal tax ID# or your SSN available.
Select your Business Category: 96104 Artists (including Digital Artists).
Receive an email from PlanetBids confirming successful registration access to the site within 24 hours. You will receive notifications of opportunities related to your business category as they become available.