Civic Art Collection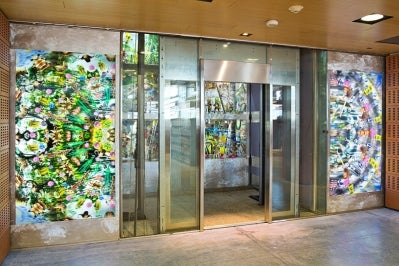 © Corpus Callosum by Einar and Jamex de la Torre
Photo: John Durant
Experience High Quality Art Throughout the City
The Civic Art Collection began unofficially in 1909 when the City accepted the gift of the Horton Plaza Fountain, designed by architect Irving J. Gill, from local businessman and banker Louis J. Wilde. The City has continued to acquire artworks of historical importance and artistic significance ever since. The current collection includes paintings, sculptures, works on paper and prints that are exhibited primarily in the working environments of municipal buildings. The Civic Art Collection is further distinguished by integrated artworks in the City's libraries, parks, public safety facilities, civic buildings and other public spaces throughout San Diego.
The City's Civic Art Collection provides meaningful aesthetic and cultural experiences for San Diego's residents and visitors. The City collects artworks that demonstrate the creativity and innovation practiced in the arts; that stimulate discussion and the exchange of ideas; that balance urbanization and development with humanizing elements; that honor the history and heritage of San Diego and its citizens and/or that reflect the character and diversity of San Diego's region while incorporating a global perspective.
The scope of the Civic Art Collection is limited to the acquisition of artworks that achieve the highest standards of aesthetic and conceptual quality while fulfilling the City's collecting mission. The City's collecting efforts focus primarily on the period from 1900 to the present, and includes a range of works mainly by American artists with a focus on the San Diego region. The City limits its collecting efforts to artworks that are designed or specified by artists.