Coast Boulevard Sea Cave Emergency Stabilization Project
This page will be periodically updated with the most up-to-date information as the project progresses.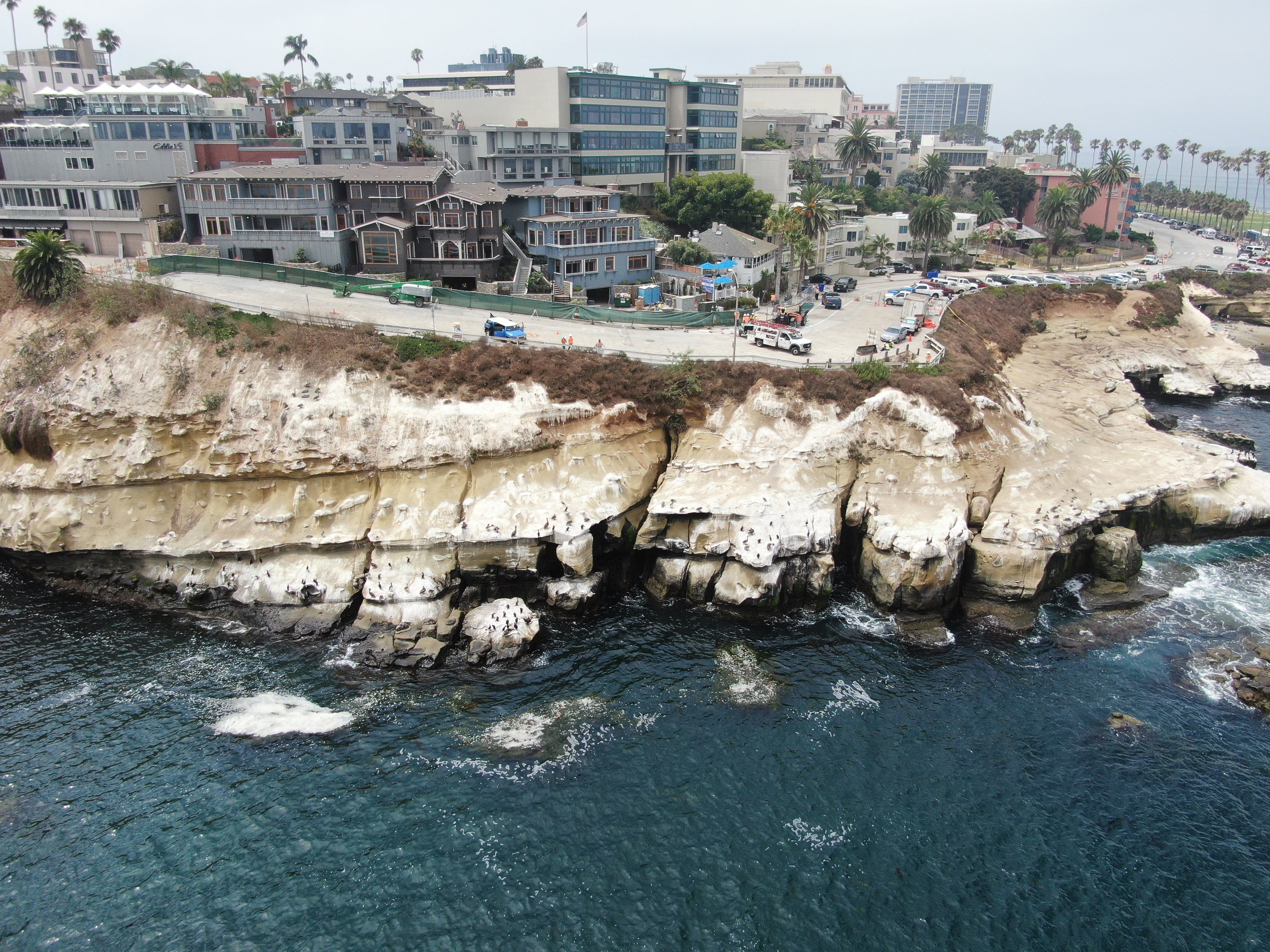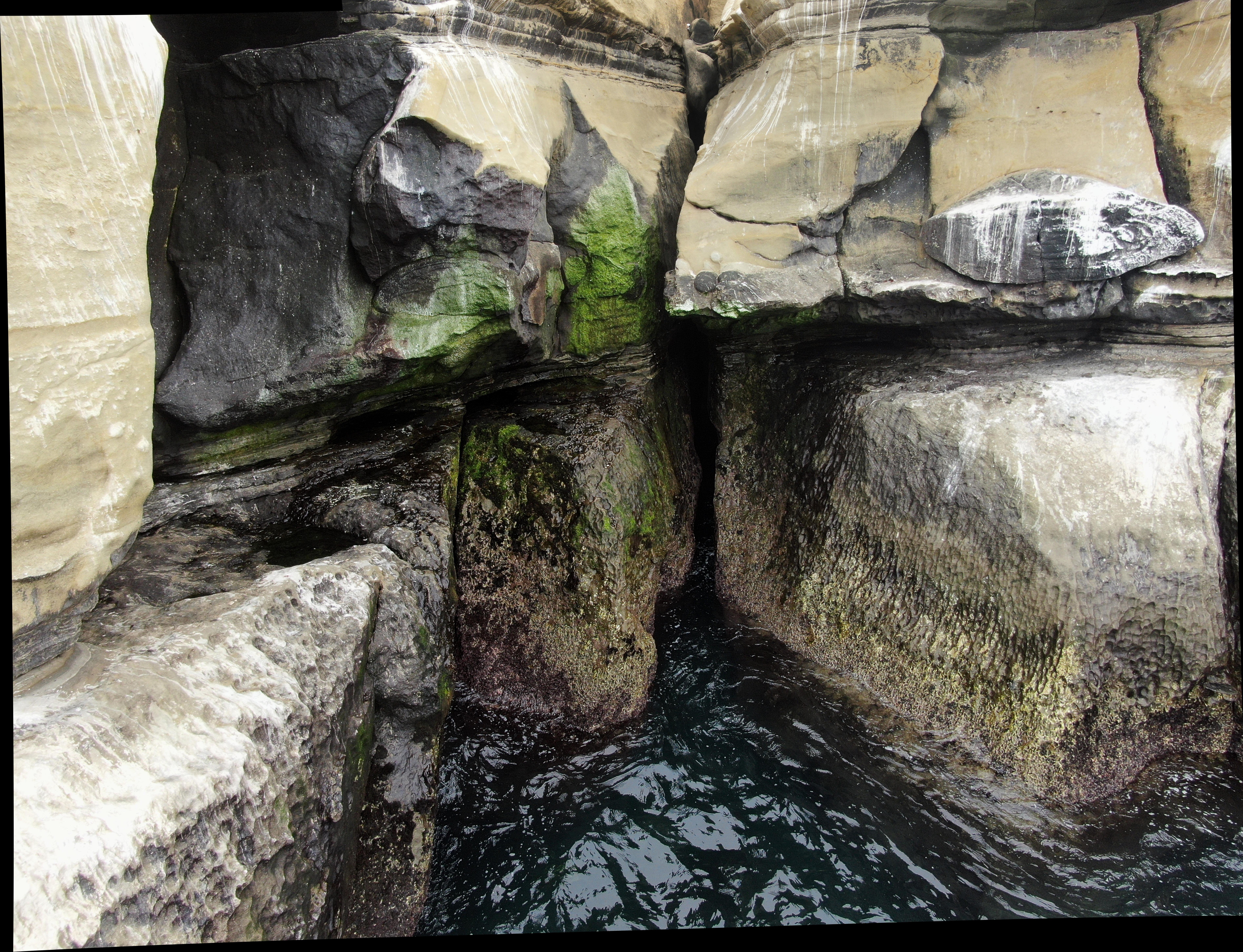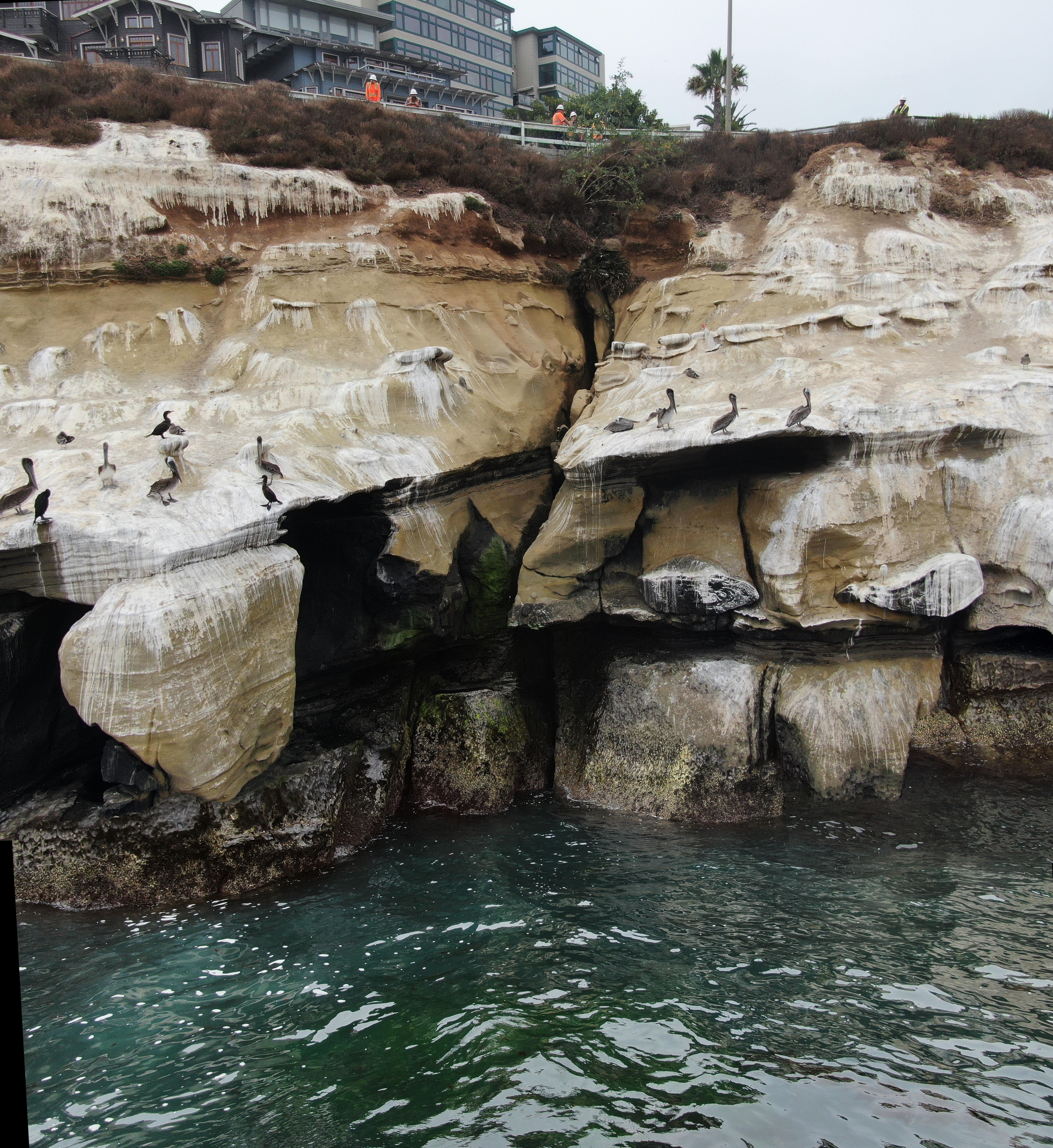 Background
On Thursday, August 8, 2019, City staff closed a section of Coast Boulevard to vehicular and pedestrian traffic due to the ongoing erosion of the cave underneath the roadway. Impacted businesses and others were notified of the closure and work to repair the area began on Friday, August 9. Attached is the report from TerraCosta Consulting Group regarding the condition of the cave.
Scope of work
In order to stabilize the roadway above the sea cave, contractors first injected a polymer-based grout below the street into the surrounding ground to permeate and stabilize the soil. Following this, crews will create a barrier at the mouth of the cave and drill access points through the street.  Next, the contractor will fill the cave with a concrete slurry to stabilize the road above the cave and surrounding area. Once the major underground stabilization work is finished, the concrete roadways and sidewalks impacted by construction will be replaced.
Pedestrian and vehicle access
Pedestrians must use the 'inland' sidewalk around the work site. The 'coast side' sidewalk is within the active work area and closed for public safety.  Vehicular traffic will be directed via on-site flaggers. Please drive with caution throughout the area and always abide by the direction of the on-site flaggers.
Pedestrian and vehicle access may be altered at any time throughout the project due to the current activities. Please abide by the posted signs and barriers at all times. For your own safety, do not go over or around barriers into the construction zone.
Work schedule and hours
Monday through Sunday, 24 hours a day *Updated 8/26/19*
Work is estimated to be complete in November 2019. Please be advised that only after the major underground work is completed will subsequent work to replace the concrete street and sidewalk begin.
The work schedule and hours are subject to change based on the current scope of work.
Questions and comments
Email engineering@sandiego.gov or call 619-533-4207