Coronavirus Information
Image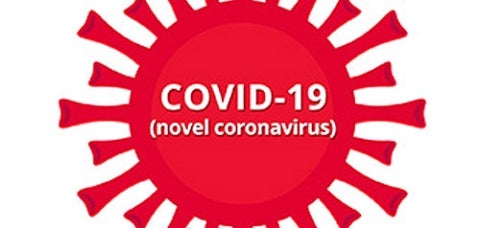 Protecting the health of all San Diegans is our top priority. The City of San Diego is taking measures in consultation with, and at the direction of, County public health officials to help prevent the spread of the Coronavirus, also known as COVID-19.
---
About Coronavirus (COVID-19)
The U.S. Centers for Disease Control and Prevention (CDC) is emphasizing that while the current COVID-19 poses a potentially serious public health threat, the risk to individuals is dependent on exposure.
Most common symptoms include:
Fever

Cough or shortness of breath

Headache
COVID-19 is most likely spread from droplets from coughing and sneezing, and symptoms may appear in as few as two days, or as long as 14 days, after exposure.
There is currently no specific treatment for COVID-19, however, most people with this infection will recover on their own. For patients who are more severely ill, hospitals can provide supportive care.
If you think you may have been exposed to COVID-19, contact your health care provider immediately.
---
Vaccination Information
To learn more about the phased vaccination process and how you can get vaccinated, visit the City of San Diego COVID-19 Vaccination Program page or theCounty of San Diego COVID-19 page.
---
Use of Face Coverings
Beginning Tuesday, March 22, 2022, facial coverings will be optional forallCity employees, contractors, volunteers, vendors and visitors while working or on City property. This change is in accordance with Cal/OSHA and County of San Diego requirements.
Please note: COVID-19 positive or exposed employees who meet early return to work criteria, must wear a facial covering for a total of 10-14 days after exposure, date of positive test or date of first symptoms. For COVID-19 return to work criteria clickhere.
For additionalinformation, please contact the HR COVID-19 Team atHRCOVID19@sandiego.gov.
---
Business Reopeningand Relief
The coronavirus pandemichasshut downor significantly altered most oftheeconomy, testingthe resiliency of all San Diegans.Necessary public health measures to prevent the spread of the virus havehalted tourism,shuttered restaurants and bars,forced many to work from home,severely limited most businesses from interacting with their customers,andcaused unemployment and uncertainty fortens ofthousandsin the San Diego region.
Safe Reopening
Details on what's currently allowed can be found on the County's Safe Reopening page.
Small Business Relief Fund (SBRF)
To ensure the resiliency of local businesses and assist in job retention, the City of San Diego has established a Small Business Relief Fund (SBRF) to provide grants and forgivable or low- to zero-interest-rate loans to eligible small businesses for working capital. Visit the Economic Development Department Business Relief and Support page.
---
Status of City Services & Facilities
View Status of City Services & Facilities
City of San Diego Operations

The City of San Diego has begun toreopensome of its public buildings to the general public.

Parking Enforcement

Applicable to City of San Diego only. Parking rules on Port of San Diego property and in different cities may vary, so please read signage provided.

The City is enforcing all parking regulations effective Monday, Feb. 8. Citations with corresponding fines will be issued to vehicles violating street sweeping parking restrictions, metered parking, time limits and yellow commercial zones. Street sweeping restrictions will also be enforced in areas with parking spaces designated for restaurant pick-up orders.

Boards and Commissions:All City Board and Commission meetings are virtual and can be watched live during their scheduled meeting time or archivedon the City of San Diego's Youtube Public Meetings Channel.To provide public comment prior to an upcoming meeting, and in lieu of in-person meeting attendance, members of the public may submit their comments using the response webformby indicating the board or commission meeting and the agenda item number they wish to comment on.

Community Planning Groups: Please see memo from Planning Department Director regarding Community Planning Group meetings.

Office of the City Clerk:Please see the update regarding City Council meetings.
---
City Updates
The following is a list of recent updates from the City of San Diego. For information regarding cases, information and directives from the County of San Diego, please visitwww.coronavirus-sd.com.
---
Early on, the City of San Diego, County of San Diego, Regional Task Force on the Homeless and San Diego Housing Commission came together to establish a Homeless Operations Branch under the City's Emergency Operations Center (EOC) to coordinate the needs, resources and logistics of homeless service operations. This team makes key decisions to protect this at-risk population.Learn more about homeless services and resources during COVID-19.
Operation Shelter to Home launched on April 1, 2020, by moving individuals already in shelters into the San Diego Convention Center to allow for proper physical distancing and prevent the spread of COVID-19. On March 5, 2021, Mayor Todd Gloria announced that residents of the operation at the San Diego Convention Center would be safely relocated back to the Citys reconfigured shelters, where they will continue to receive shelter and services. Learn more about the transition and the operation
---
Rent Relief Program and Residential Eviction Moratoriums
Rent Relief
Residential and Commercial Eviction Moratorium
The State of California and the federal Centers for Disease Control and Prevention (CDC) have enacted temporary bans on residential evictions due to the COVID-19 pandemic.
These temporary eviction bans apply to landlords and tenants in the City of San Diego.
TheCDCs federal temporary eviction banis effective from September 4, 2020, through December 31, 2020.
Governor Gavin Newsom has extended the eviction moratorium until Sept.30, 2021, by signing into law Assembly Bill(AB) 832. The State's initial temporary eviction ban, Assembly Bill (AB)3088 which prohibited evictions of most rental housing tenants expired on February 1, 2021.
---
Public Transit
MTS is restoring many services that were reduced in April, in order to increase the amount of space available for distancing on board. There will be no timetables printed for these revised services, but schedules will be posted on the MTS website.
For updates on COVID-19 impacts on MTS service, and MTS responses, please visit:sdmts.com/schedules-real-time/alerts-and-detours
---
Volunteer
Many San Diegans are in need during this time. Please see a list of organizations below seeking volunteers. You can also visit 211sandiego.org for more opportunities.
---
Additional Resources
Join the California Health Corps- California is preparing for an increase in the number of people who urgently need health care in our communities during the COVID-19 outbreak. To ensure adequate staff for health care sites throughout California, the state is calling on healthcare providers, behavioral health professionals, and health care administrators to register today.

Mental Health Resources -The outbreak of infectious diseases such as the recent Coronavirus Disease (COVID-19) can be a stressful time for individuals and communities. It is not uncommon to feel anxious or worried while listening, reading or watching the news. While its necessary to keep up-to-date and make changes to daily life in order to help control the spread of COVID-19, the constant news cycle coupled with social distancing measures can have a real impact on mental health. Find resources to manage your mental health at coronavirus-sd.com

AgeWell Social Calls- For many older adults, a compassionate voice in their lives can make a powerful difference especially during these unprecedented times. The City of San Diego Parks & Recreation AgeWell Services staff will call you, FREE, Monday - Friday, between 8 a.m. - 11 a.m. just to check in and say "Hello".