Canteen San Diego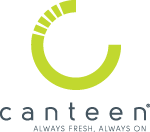 "Official Beverage and Snack Vending Partner of the City of San Diego"
Canteen San Diego is the exclusive beverage vending and snack vending partner of the City. In part, as the exclusive vending partner, Canteen is granted the placement of vending machines on City property along with additional marketing benefits and opportunities.
Canteen provides the City with a unique opportunity to sell advertising on vend fronts and on vending machine enclosures within the sign ordinance parameters
The City and Canteen provide residents and employees with convenient vending products at multiple locations throughout the city
The City receives revenue from advertising in addition to revenue from the sale of vending products
The City is projected to receive a combined revenue from beverage and snack of $555,000 over a 5 year term
Related News & Announcements
Information will be posted when available.