Testimonials
Testimonials
Current City leaders who started as interns
Rolando Charvel | Director and City Comptroller - Department of Finance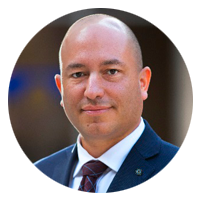 I initially started working for the City as an intern in 1999. My goal was to obtain work experience as a soon-to-be graduate and then jump over to the private sector. I thought government work would be boring and bureaucratic. That couldn't have been further from the truth. It turned out to be a very exciting place to work, where things move quickly and there are so many complexities due to the variety of services the City provides. While there is always a focus of operating a large organization effectively, everything happens within a political and public arena, adding more dynamism to the experience of working in the City. With over 12,000 employees, there is always opportunity for growth and personal development while at the same time serving the community. Plus, the organization offers employee benefits that are hard to find anywhere else. Now, as the Director of Finance, I am able to influence the direction of City, trying to make the best decisions for the benefit of the organization while safeguarding taxpayer dollars.
---
Krista Davidson | Debt Coordinator - Debt Management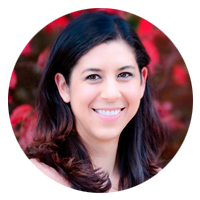 I began working with the City of San Diego in 2015 as a Communications Intern for then Council President Sherri Lightner. This internship gave me first-hand experience with working with the community and gave me the opportunity to see how policy and politics interact to solve problems for my community. While I found the political aspect of City Hall fascinating, I found myself drawn to public administration, which works towards executing policies and services the elected officials put in place. I used the knowledge I gained from my internship to land a job with the City's Debt Management Department as a Management Trainee, helping to finance large-scale City projects. I am now a Debt Coordinator where I coordinate those financings. I work with a great team of people, and I love going to work every day, knowing that my work is making my community a better place.
---
Andy Field | Director - Parks and Recreation Department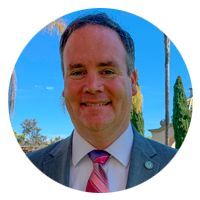 In 1996, while looking for an internship to provide work experience while pursuing my masters degree in business, I found an opening for the City of San Diego. I thought, working for a municipality? Could I find the sort of rewarding career in that line of work? Upon starting my internship in the Water Utilities Department (now the Public Utilities Department), I learned of a whole new world of public service. Not only could I work in utilities, but I could work in budget, planning, information technology, finance, community support, parks, public safety, sanitation, and a wide variety of other fields. Upon becoming full-time with my promotion to Management Trainee in 1997 in the Financial Management Department (now Department of Finance), I enjoyed increasingly interesting and challenging assignments, leading to me joining the Park and Recreation Department (now Parks and Recreation Department) in 2002. I am proud of my career with the City and am especially proud of joining as an intern, where I could learn so many job opportunities and ways I could give back. With interns and mentees learning from a wide variety of great mentors and gaining a heart of service for our City, I recommend internships and mentorships for any San Diegan looking to start a career in public service.
---
Maureen Jugar | Deputy Director - Communications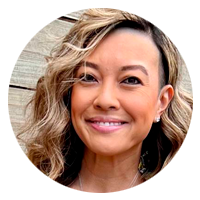 Little did I know the road less traveled, to public service, was for me. Here I am today, 22 years in and thriving! I started my journey as a Management Intern with the Water Department (now PUD) and discovered I was able to do all the things I loved: helping people, crunching numbers and working with the public. The geek in me knew the possibilities were endless. Within months into my internship my passion grew, and I became energized by the City's diverse organization, the wealth of job opportunities and the common goal for greater good. I remember telling my mom, "while I'm an intern today, I can also be a Librarian tomorrow!" Since, I've had the privilege of working with DoF (where the best bean counters live), PandA (where datasets were born) and ESD (where I really learned what operations was all about).
Now, I am a Deputy Director in the Communications Department, where I work with the most thoughtful people and lead with integrity and compassion, AND I still get to crunch numbers. I'm honored to be a public servant, truly a noble vocation!
---
Anjana Pottathil | Deputy City Attorney - Office of the City Attorney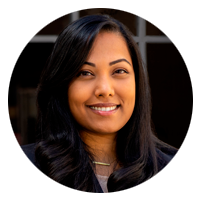 The opportunity to intern with the Office of the City Attorney, in both the Civil Advisory and Criminal Divisions, shed light on the direct impact that public sector employees have on their local communities and constituents. As an intern, I received mentorship and guidance from career public servants who shared my aspiration to improve the lives of San Diegans. The Office's robust internship program also provides hands-on training and experience, giving the participant the knowledge and skills required to be successful once hired. Through the internship program, I was able to turn my passion for government work into preparation for my own career in public service.
---
Joseph Raymundo | Fire Captain - Fire-Rescue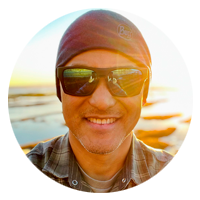 I started my internship when I was interested in the fire service.  At the time, I was pursuing a computer science degree, but I was also tired of working behind a computer and a desk.  Fortunately, I met a Former Fire Captain, Kevin Ester (who later became an Assistant Chief) at the Fire Department Training Division who was trying to computerize some antiquated record systems.  I created a database system that kept track of all the apparatus driving certifications for the department.  After that, the training division began trying to develop computer solutions for a variety of other projects.  This got me involved in almost every aspect of fire training – from In-service training, and driver training to the Fire Academy.  Eventually, I became a firefighter and now a fire captain, but I have always stayed true to helping out with our training division. I have taught in numerous fire academies, cadet academies, and in-service training.  I started working on modernizing our promotional exam testing process, and now working on creating simulations to help up-and-coming captains prepare for their exams.  I think I have been at it now for 23 years and I'm still thankful for the opportunity that the training staff gave me as an intern.  I hope they got their money's worth.
---
Ron Vazquez | Web Services Manager - Department of Information Technology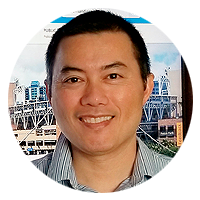 Fresh out of college, I began with the City of San Diego in 1999 as an intern with Purchasing Department (now called Purchasing & Contracting). I was tasked with creating a tracking system for City vehicle pink slips that was easy to use and compatible with other business applications. This opportunity led to my realization that I had a knack for data management and writing code. This skillset guided my City career as an Information Systems Analyst. I enjoyed creating database and web applications that allowed other City employees to perform their duties efficiently. Now, as the City's Web Services Manager, my expertise allows me to impact the general public directly by making it easy to find City services and information on the City sandiego.gov website. By far, this has been my most fulfilling experience as a City employee.