Fire Station 23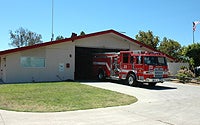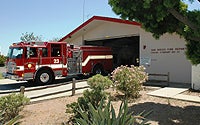 Fire Station 23 was originally opened at Colon (now Village Place) and Park Boulevard for the 1935 Exposition, and was opened at its current location in 1943. The station was rebuilt in December 1964 at a cost of $83,200.
Fire Station 23 serves Linda Vista and its surrounding areas. Engine 23's district is 4 square miles.
Specialty Station - Small Equipment Repair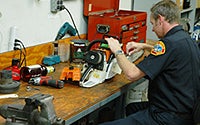 Fire Station 23 repairs all small equipment such as rescue saws, cutters, spreaders, blowers and nozzles. Station 23 also does yearly maintenance on all Truck & Engine Company small engine equipment.
Apparatus