Fire Station 4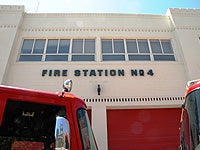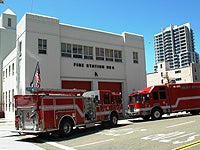 Fire Station 4 is the oldest operating fire station in the city. The current building was placed in service in February, 1938.
Fire Station 4 Personnel respond when a person is trapped as in a vehicle, water or cliff rescue and specialized equipment is needed to rescue them.
Fire Station 4 serves East Village and its surrounding areas. Engine 4's district is 0.66 square miles.
Apparatus