Summer Safety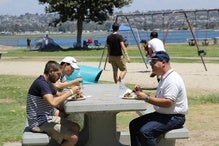 The City of San Diego is unifying summer safety messages from different departments to provide a more accessible resource for residents and visitors who will be enjoying all that San Diego has to offer during the summer months. From Mission Trails to Mission Beach, City officials want to ensure everyone is obeying rules and regulations while having a fun and safe summer.
Rules and Regulations
Here are some handy reminders of what you should and shouldn't be doing to enjoy a safe and fun summer season while at the City's beaches and bays, lakes and reservoirs, as well as parks and open space areas.
1. Learn To Swim: Learning to swim is the best defense against drowning. Teach children to swim at an early age. Children who are not taught when they are very young tend to avoid swim instruction as they age, probably due to embarrassment. Swimming instruction is a crucial step to protecting children from injury or death.
2. Swim Near a Lifeguard: United States Lifesaving Association (USLA) statistics over a ten year period show that the chance of drowning at a beach without lifeguard protection is almost five times as great as drowning at a beach with lifeguards. USLA has calculated the chance that a person will drown while attending a beach protected by USLA affiliated lifeguards at 1 in 18 million (.0000055%).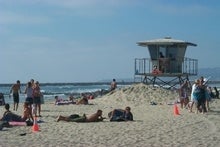 3. Know What Not to Bring: No smoking/vaping, glass or alcohol on the beaches, boardwalks or parks. No tents with more than two sides. No dogs allowed between 9 a.m. and 6 p.m.
4. Swim with a Buddy: Many drownings involve single swimmers. When you swim with a buddy, if one of you has a problem, the other may be able to help, including signaling for assistance from others. At least have someone onshore watching you.
5. Check with the Lifeguards: Lifeguards work continually to identify hazards that might affect you. They can advise you on the safest place to swim, as well as places to avoid. They want you to have a safe day. Talk to them when you first arrive at the beach and ask them for their advice.
6. Enter Water Feet First: Serious, lifelong injuries, including paraplegia, occur every year due to diving headfirst into unknown water and striking the bottom. Bodysurfing can result in a serious neck injury when the swimmer's neck strikes the bottom. Check for depth and obstructions before diving, then go in feet first the first time; and use caution while bodysurfing, always extending a hand ahead of you.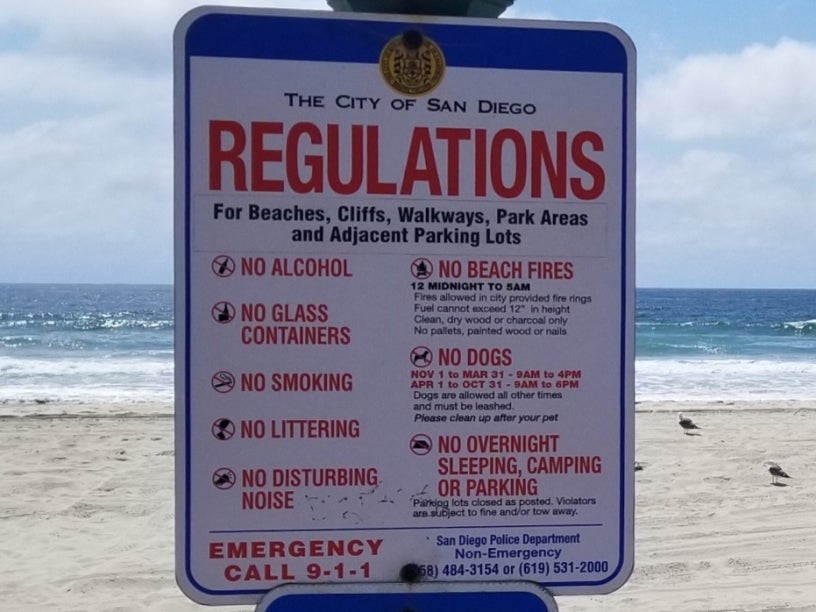 7. Learn Rip Current Safety: USLA has found that some 80% of rescues by USLA affiliated lifeguards at ocean beaches are caused by rip currents. These currents are formed by surf and gravity, because once surf pushes water up the slope of the beach, gravity pulls it back. This can create concentrated rivers of water moving offshore. Some people mistakenly call this an undertow, but there is no undercurrent, just an offshore current. If you are caught in a rip current, remain calm and don't fight it by trying to swim directly to shore. Instead, swim parallel to shore until you feel the current relax, then swim to shore. Most rip currents are narrow and a short swim parallel to shore will bring you to safety.
8. Obey Posted Signs and Flags: It sometimes seems as though there are too many signs, but the ones at the beach are intended to help keep you safe and inform you about local regulations. Read the signs when you first arrive and follow their direction. Flags may be flown by lifeguards to advise of hazards and regulations that change from time to time. You can usually find informational signs explaining the meaning of the flags, or just ask the lifeguard. Also obey posted speed limit signs for watercrafts in Mission Bay.
9. Wear a Life Jacket: California State Parks Division of Boating and Waterways (DBW) reports 524 boating accidents statewide in 2014. From 2010-2014, there were 233 fatalities; 65% of those victims drowned and of those, 80% were not wearing lifejackets. Most involve people who never expected to end up in the water, but fell overboard or ended up in the water when the boat sank. Children are particularly susceptible to this problem, and in many states, children are required to be in lifejackets whenever they are aboard boats. www.boatcalifornia.com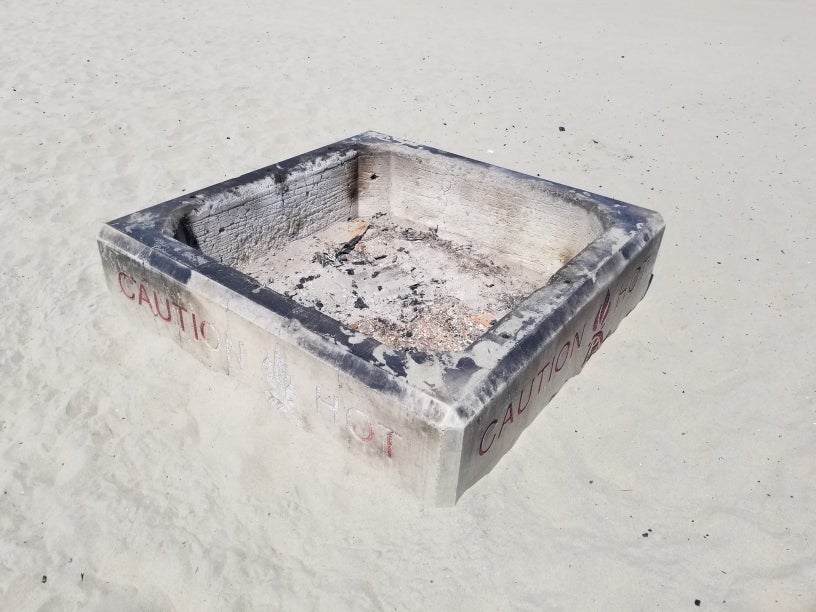 10. Use Sunscreen and Drink Water: Everyone loves a sunny day, but exposure to the sun affects your body. Without sunscreen, you can be seriously burned. The sun's rays can also cause life- long skin damage and skin cancer. To protect yourself always choose "broad spectrum" sunscreen rated from 15 to 50 SPF, or clothing that covers your skin, and reapply sunscreen regularly throughout the day. The sun can also dehydrate you quickly. Drink lots of water and avoid alcohol, which contributes to dehydration. Lifeguards treat people for heat exhaustion and heat stroke from time to time. If you feel ill, be sure to contact a lifeguard.
11. Bonfires are Permitted: If you plan to have a bonfire, it must be in a designated fire ring. All bonfires must be extinguished by midnight. Flames from bonfires cannot exceed twelve (12) inches in height from the top of the ring. Wood used for fire must be free of nails. Burning pallets is not permissible. If you are barbecuing, properly dispose of hot coals and ashes in a designated hot coals container.
12. Pack it in, Pack it out: Nobody likes to see our parks, beaches or water littered with trash. You should plan on leaving with everything you brought. The City has trash cans and dumpsters available for you to dispose of your waste.