Youth Soccer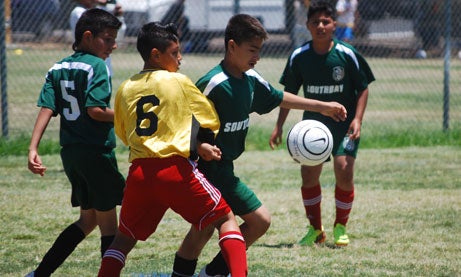 Registration is now open for co-ed youth soccer. Players will learn the fundamentals of ball control, dribbling, passing, shooting and goalkeeping.
The youth sports program offers an affordable introduction to competitive sports throughout the year. This includes flag football (fall), basketball (winter) and soccer/volleyball (spring).
To register, visit your nearest Recreation Center or complete it online at www.SDRecConnect.com.