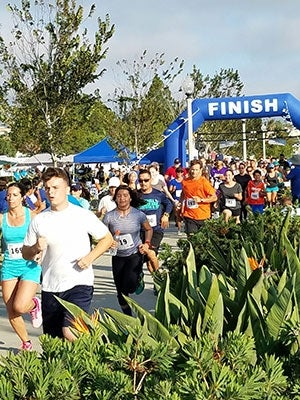 Take the challenge and run, bike, walk, swim and roll your way to a better you!  In its third year, Parks Fit San Diego promotes healthy living by encouraging exercise at our local parks, beaches, open spaces and recreation facilities. 
It's simple.  Sign up for free and chart your progress by logging 30 miles of running, walking, biking, swimming or rolling (or a combination of these activities) between June 12 and August 12.  Turn in your form and receive a free Parks Fit SD drawstring backpack! 
Join us for our two signature events that offer music, games, raffle prizes and more!  Get the whole family to participate!  You'll feel get fit and feel great!
Kick off Event (1 mile fun run/walk)
Saturday, June 17, 2017
8-10 a.m.
Morley Field – 2221 Morley Field Drive
Sign up at SDReconnect.com and be sure to use Activity # 38796
San Diego, CA 92104


Parks Fit Kickoff Event 2017 Flyer
Finale 5K Run/Walk ($5.00)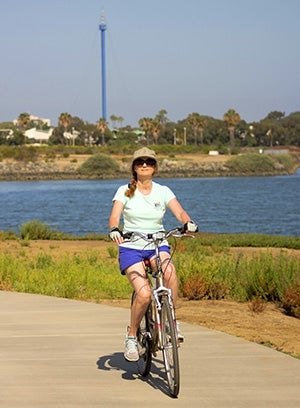 Saturday, August 12, 2017
7:30-10:30 a.m
NTC Park
245 Cushing Road
San Diego, CA 92106
Sign up at SDReconnect.com and be sure to use Activity # 37679


Parks Fit 5K Run/Walk Flyer