Access to Barrett Reservoir is by reservation only. Patrons are limited to two vehicles per reservation. Photo identification of reservation holder required, the entire group must enter the lake at the same time and be escorted to the lake.
Hours of Operation
Fishing Season
MAY - SEPTEMBER
Wednesdays, Saturdays and Sundays
Entry: 5 a.m., 6 a.m. and 7 a.m. only
Departure: noon, 2 p.m., 4 p.m., 6 p.m. and sunset
Waterfowl Season
MID-OCTOBER - JANUARY
Wednesdays and Saturdays
Holiday Schedule:
OPEN - Independence Day if July 4 is on a Wednesday, Saturday or Sunday
CLOSED - Memorial Day, Labor Day, Thanksgiving, Christmas and New Year's Day
Recreation
Water Activities, including:
Boats (by reservation only)
Kayaks
Float Tubes
---
No Fish Cleaning Stations
Fishing and Hunting
The fishing season is May through September. Fishing is available on Wednesday, Saturday, and Sunday. For hunting information, call 619-668-2050 or email [email protected].
Fishing rules: (Why are there fishing rules?)
Use artificial lures with barbless hooks only
Catch and release only
Fish Conservation
These rules were designed primarily to protect the last significant population of northern-strain largemouth black bass in the area. In virtually all other waters in Southern California, these fish have been replaced by the Florida-strain version of largemouth black bass. Other species include bluegill, bullheads, and both white and black crappie. Threadfin shad and silverside minnows are the primary forage fish.
---
What you'll find here...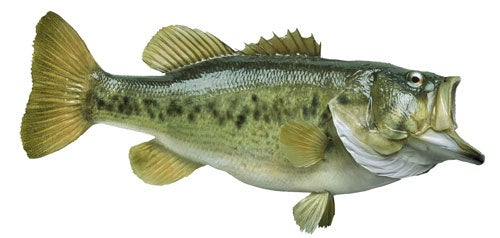 Largemouth Bass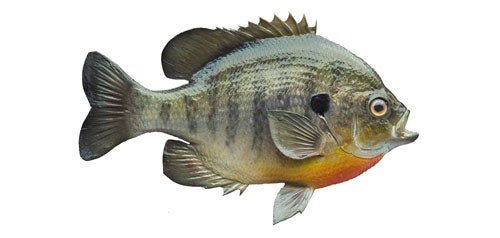 Sunfish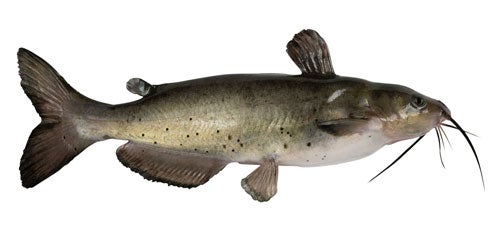 Bullhead Catfish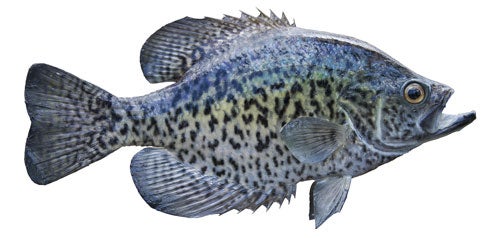 Crappie
Permits and Fees
Reservations on Ticketmaster go on sale the second Tuesday of the month at 7 p.m. You must buy your ticket at least one day before your fishing day. Read disclaimer
Disclaimer
There is a limit of one reservation per household (same address or computer) on the first day reservations go on sale. After the first day if there are any reservations remaining, then patrons can purchase as many reservations as they want. Ticketmaster will sell one-half the reservations per day on its web site and one-half at the call-in center. There are no physical tickets issued. Photo ID of the reservation holder will be required at the gate, and all parties on that reservation must enter at the same time.
A valid California Fishing License is required for anglers 16 years of age or older. California Department of Fish and Wildlife Freshwater Sport Regulations and City Regulations are strictly enforced.
---
Boat Reservations

includes up to 4 people, boat and motor
maximum of 2 vehicles per reservation

$80 (plus Ticketmaster fees)

Shore/Float tube Fishing Reservations

You may bring one additional guest for $20
Maximum of 1 vehicle per reservation

$20 (plus Ticketmaster fees) per person
Hunting Permit
Waterfowl Hunting Info
Adult (ages 16 years and older)
$20
Youth (ages 8 to 15 years)
$10

Row Boat and Blind Reservation

$40
Concessions
Concession facilities are NOT available. Anglers must bring their own water, food, and lures to this reservoir. Glass containers are prohibited.
About Barrett Reservoir
Barrett Dam was completed by the City of San Diego in 1922, creating Barrett Reservoir. Located at the confluence of Cottonwood and Pine Valley creeks, Barrett Reservoir is in a remote area approximately 35 miles east of San Diego. Located behind locked gates in a remote area of San Diego County and closed for many years, access has been offered on a limited basis by reservation only since 1994. Barrett Reservoir has a water storage capacity of 34,805.5 acre feet.
Photo courtesy of SDFish.com
Location
19886 Japatul Lyons Valley Road
Jamul,
CA
91935
Contact Info
Reservoirs and Recreation Program
Public Utilities Department