Think Blue San Diego
Clean Water, Clean Beaches
We are Think Blue San Diego
Clean Water, Clean Beaches
San Diego is defined by the natural beauty of its beaches and coastal waters, and keeping those precious resources clean, safe and healthy is the mission of Think Blue San Diego – the City's Stormwater Department. That mission gets more difficult each year as the costs soar to upgrade and modernize the City's massive storm drain system. Right now, there's no identified funding source to pay for those costs, putting the health of our local environment at potential risk.
Why should you care? Because clean water and clean beaches are made possible by clean stormwater. The lack of proper investment in a stormwater system can result in neighborhood flooding, beach closures, property damage, sinkholes, human sickness, harm to wildlife, etc. Think Blue's job is to implement innovative, proactive steps to stop pollution before it gets into storm drains and, by doing so, protect our fellow San Diegans and local wildlife.
Did You Know?
The City's stormwater system is made up of
1,148
miles of pipe,
46,023
storm drains and outfalls,
15
pump stations and
69
miles of channels spread throughout the City.
The City's fleet of
sweepers routinely cover
2,700
miles of streets, removing
110
tons of trash a year. That pollution the equivalent of preventing a Boeing 757 aircraft from entering storm drains.
Stormwater inspection and enforcement teams work hard to enforce water quality standards. Teams performed
73,000
construction site inspections annually and investigated and eliminated
1,900
dry weather flows.
Importance of Stormwater
Did you know rainfall that enters the storm drain system is NOT treated? It collects pollutants from our streets and carries them into local waterways. Think Blue works to prevent that pollution and stop water waste – and every San Diegan can do their part to help.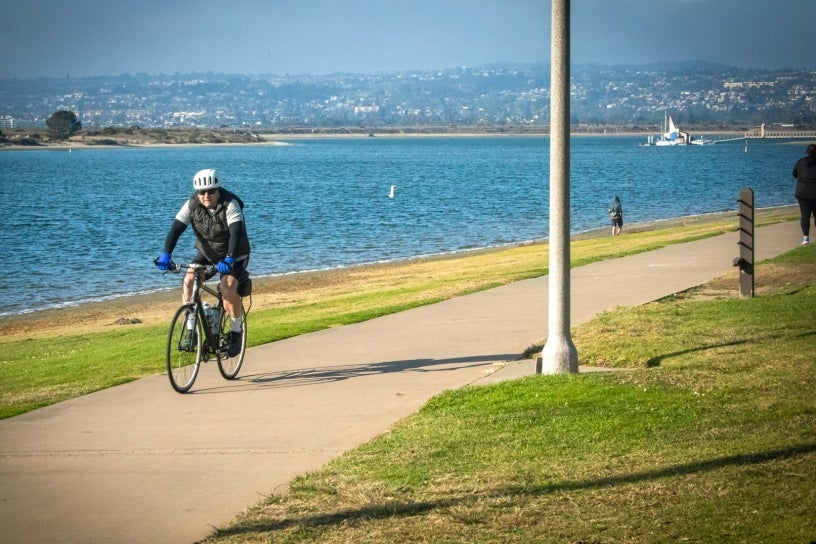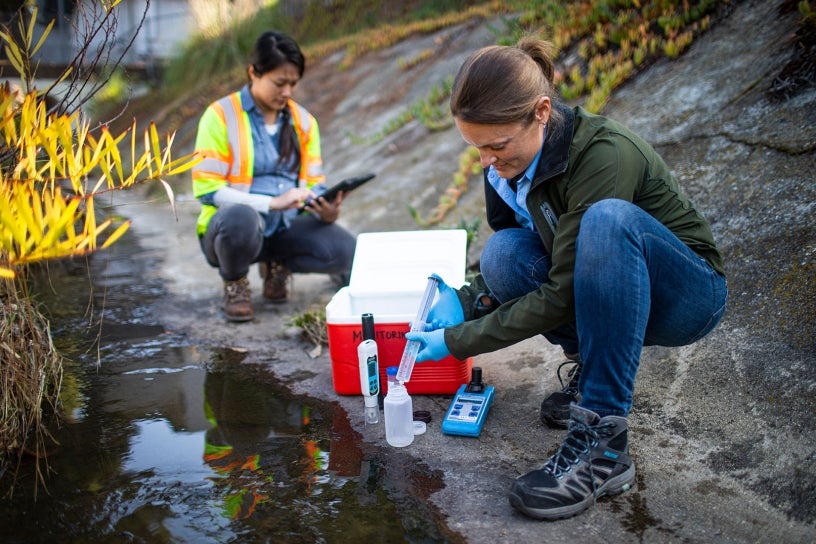 Stormwater Management and Infrastructure
Think Blue San Diego works to improve and maintain water quality, keep communities safe from flooding and provide community benefits through habitat restoration, clean streets and stormwater harvesting.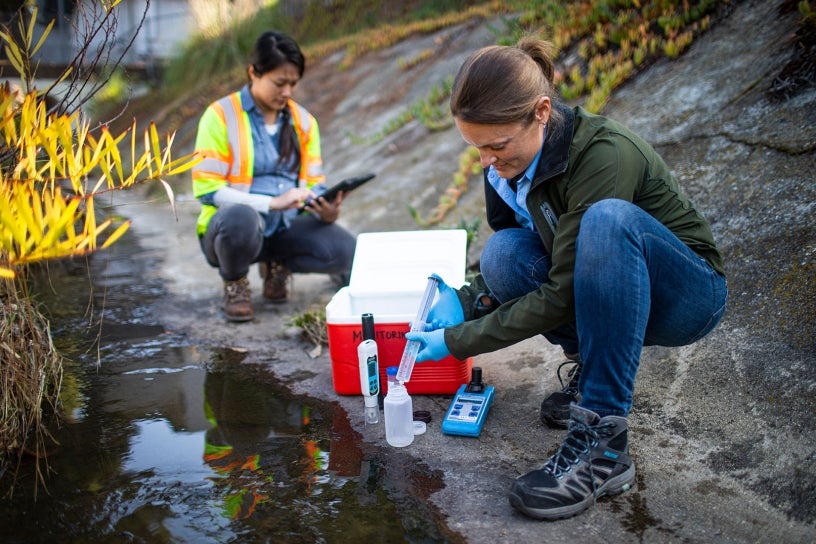 Funding Strategy
In response to an audit, the City of San Diego is developing a funding strategy to pay for the stormwater system's current and future needs. The audit found current funding levels insufficient for the City's growing stormwater responsibilities and demanded action.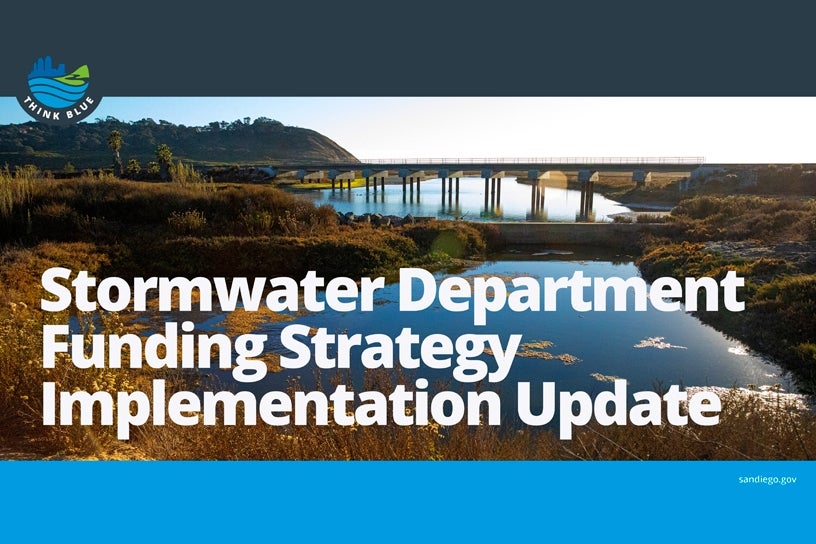 Think Blue Calendar
Thursday, January 27, 2022 - 3:00pm to 5:00pm
Thu
Jan 27
Tuesday, February 8, 2022 - 4:00pm to 5:00pm
Tue
Feb 08
Friday, February 11, 2022 - 7:00pm
Fri
Feb 11