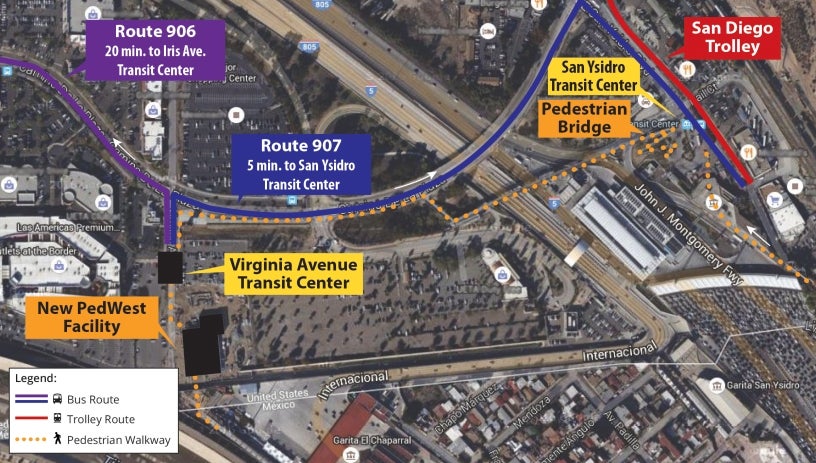 View Large Transit Map in English/Spanish
The new PedWest border crossing is now open! Twelve pedestrian entry lanes will take travelers arriving from Mexico to the brand new Virginia Avenue Transit Center just north of the border. From there, bus shuttle service makes quick connections to the Iris Avenue and San Ysidro Transit Centers.
The pedestrian crossing on the east side of San Ysidro will have a reduced number of lanes available for the duration of the construction project, approximately three years.
For more information about the changes and transit options visit:
San Diego Metropolitan Transit System
U.S. General Services Administration