Notice of Preparation and Scoping Meetings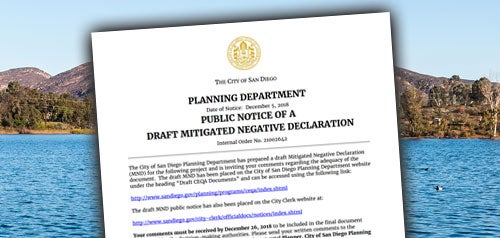 The following meetings have been determined to be subject to the California Environmental Quality Act (CEQA) and are currently available for public comment. 
NOTE: Meetings are automatically removed from this page after the Public Comment period ends.
---
There are no meetings at this time.