University Avenue Mobility Project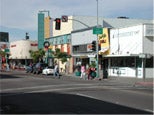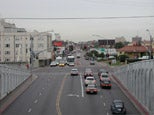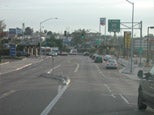 What is the University Avenue Mobility Project (UAMP)?
The UAMP project proposes multi-modal improvements along University Avenue, between Florida Street and Boundary Street, within the City of San Diego's (City) community of North Park. The project will incorporate:
Roadway Improvements: Traffic signals, raised medians, turn pockets, and re-striping;
Transit Improvements: Transit-only lanes, transit stop consolidation; and
Pedestrian Improvements: Enhanced pedestrian crossings, curb extensions/pop outs.
Why are these improvements being proposed?
The City and community stakeholders developed a series of innovative traffic calming concepts for University Avenue to help enhance and rediscover the University Avenue corridor as a pedestrian- and transit-friendly environment. A concept was developed that integrates a series of traffic calming elements and multi-modal improvements with the goal of improving mobility along the University Avenue corridor. The purpose and objectives of the UAMP project is to improve traffic flow and safety, improve transit flow, create a pedestrian friendly environment, reduce speeding, accommodate bicyclists, and reduce bus conflicts.
How is parking going to be impacted by the project?
Existing parallel parking will be removed during construction to accommodate the addition of left turn pockets and transit and bike only lanes. Existing angled parking will remain. The City has started re-striping several side streets with head-in parking to account for all parallel spaces that will be removed with the future project. These side streets include:
Mississippi Street
Louisiana Street
Arizona Street
Oregon Street
Idaho Street
Illinois Street
Iowa Street
Schedule
The design is expected to be completed in December 2016. After California Department of Transportation construction authorization is obtained, the project is anticipated to start advertising in March 2017. Construction will start about six months later, and is anticipated to last 12 months.
Important Documents and References
Contact Us
For questions or concerns about the project, call the Public Works Department construction project information line at (619) 533-4207, email [email protected], or submit your inquiry online. Please reference "University Avenue Mobility Project" in your inquiry.