1972 Aerial View of Lake Miramar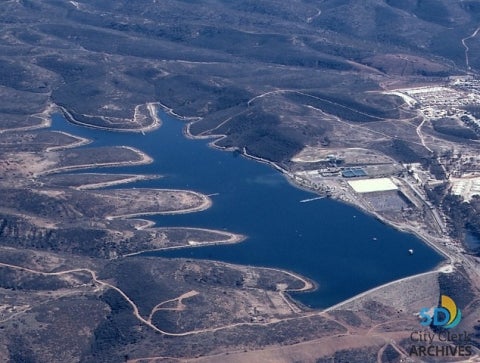 Magnify by hovering your mouse over the image. Zoom in/out with the mousewheel.
Photo by City Photographer, 1972
1972 aerial view of Lake Miramar, a reservoir located in the Scripps Miramar Ranch community completed in 1960 as part of the second San Diego Aqueduct project. It is a popular recreation site. Activities include boating, fishing, picnicking, and the use of a 5 mile long trail wrapping around the lake. Fishing is allowed all year. Lake Miramar is stocked with largemouth bass, crappie, bluegill, channel catfish, sunfish and trout.
Provide feedback for this photo
Provide feedback for "
1972 Aerial View of Lake Miramar

"