1975 Concert Scene at Balboa Stadium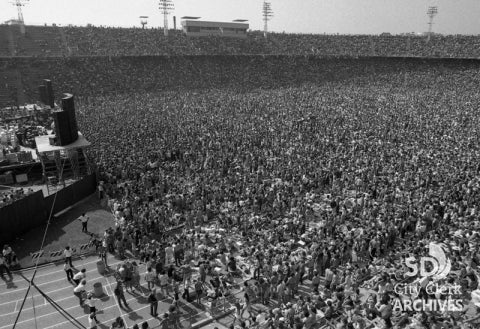 Magnify by hovering your mouse over the image. Zoom in/out with the mousewheel.
Photo by City Photographer, 8/31/1975
Photo of the crowd at Balboa Stadium for a 1975 concert by Fleetwood Mac, Loggins and Messina, Rod Stewart and Faces, and Lynyrd Skynyrd. General admission lawn seats were $7.50. With a capacity of 34,000, Balboa Stadium was a popular 1975 venue. Other concerts that year included The Beach Boys with Jessie Colin Young and Pure Prairie League, and The Allman Brothers Band.
Provide feedback for this photo
Provide feedback for "
1975 Concert Scene at Balboa Stadium

"