Bum, San Diego's Official Town Dog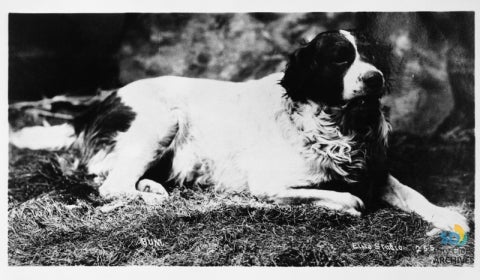 Magnify by hovering your mouse over the image. Zoom in/out with the mousewheel.
Photo by Elite Studios, 1887
Bum was a St. Bernard-Spaniel mix born in San Francisco in 1886 and taken in by a fire station. Being too independent for domestic life, he boarded the steamboat Santa Rosa as a stowaway and arrived in San Diego. A fisherman gave him a place to sleep. Part of his front right foot was severed while fighting with a bulldog in a rail yard. He became a famous well-loved roving dog, bumming food from local eateries. He died in 1898 in the County Hospital. His statue is in William Heath Davis House Park in the Gaslamp Quarter. (Elite Studio photo)
Provide feedback for this photo
Provide feedback for "
Bum, San Diego's Official Town Dog

"