City Administration Complex Completed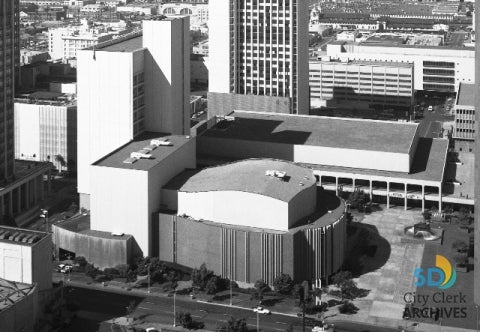 Magnify by hovering your mouse over the image. Zoom in/out with the mousewheel.
Photo by City Photographer, 1973
Photo of the completed city administration complex. Morley H. Golden, at one time known as Mr. San Diego for his community involvement, led the campaign to build the complex housing City Hall (now named Charles C. Dail Community Concourse), exhibit and convention hall (now named Golden Hall), the parkade, and the 3,000-seat Civic Theater, which his firm M. H. Golden Construction Company, completed in 1965.
Provide feedback for this photo
Provide feedback for "
City Administration Complex Completed

"