Cole Block Circa 1970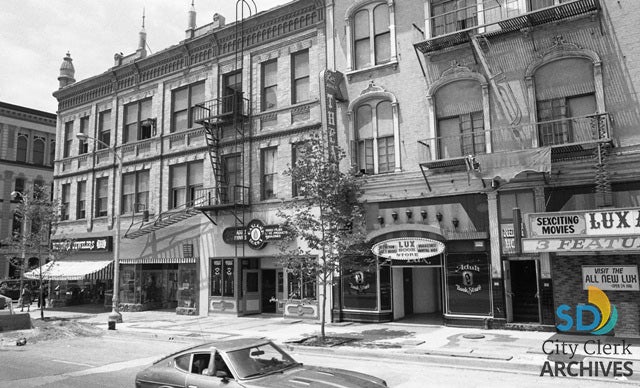 Magnify by hovering your mouse over the image. Zoom in/out with the mousewheel.
The Cole Block (building on the left) at 702 Fifth Avenue at G Street. It was the original home of Lion's Clothiers run by Samuel Fox in 1899 after the store's founder, Isaac Kuhn, died. The store became so successful that Fox moved it in 1905 to a larger building on Fifth and E Streets. Designed by architect John B. Stannard in 1891, the building was restored as part of the Gaslamp Quarter preservation.
Provide feedback for "Cole Block Circa 1970"