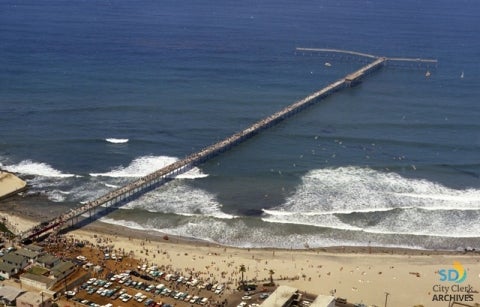 Magnify by hovering your mouse over the image. Zoom in/out with the mousewheel.
Photo by Unknown, 1966
Aerial view of the Ocean Beach Municipal Pier, one of the most visited landmarks in San Diego County. It was officially christened and introduced to San Diegans on July 2, 1966. It is the longest concrete pier on the West Coast at 1,971 feet.
Provide feedback for this photo
Provide feedback for "
Ocean Beach Pier

"