Paramedic Unit and Medic Rescue Rig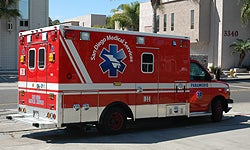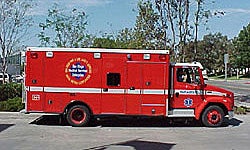 The Paramedic Unit is a mini-emergency room on wheels equipped with among other things a gurney, bandages, medication, defibrillator and oxygen. The ambulance is equipped for advanced life support. Personnel are trained to handle any type of life threatening emergency in the field. The objective is to stabilize and transport victims to the closest appropriate facility.
The Medic Rescue Rig serves as both an ambulance and a mini-rescue rig. It carries vehicle rescue equipment such as the "Jaws of Life."