Fire Station 45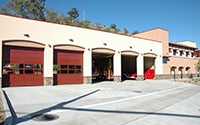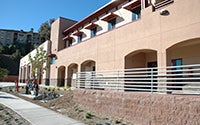 Fire Station 45 was originally placed in service March 2006.
The current station was built at a cost of $11.1 million and opened in November, 2015.
Fire Station 45 serves West Mission Valley and its surrounding areas. Engine 45's district is 4.28 square miles.
Specialty Station - HazMat
Fire Station 45 is the Hazardous Material (HazMat) station. HazMat is responsible for identifying, containing and removing hazardous materials.
Apparatus