Shelter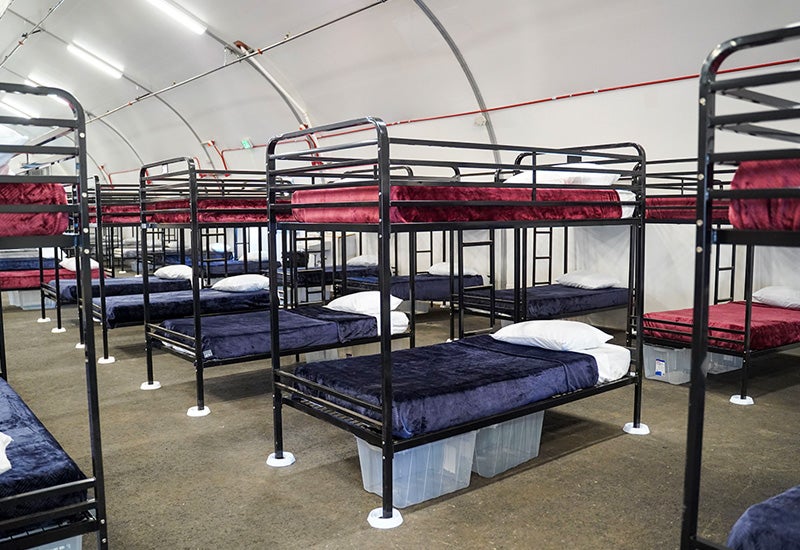 The City of San Diego has contracts with various service providers throughout the city to provide shelter options for individuals to stabilize in a safe, sanitary environment while they are connected to permanent or other long-term housing.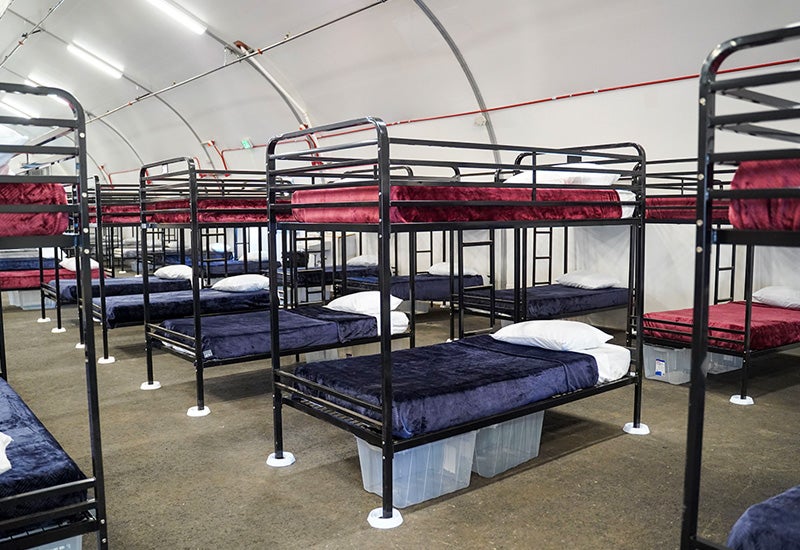 Services Offered
Substance Abuse Treatment
Shelters
The shelters listed below are City-funded or included as part of the City's Coordinated Intake System for shelter placements. It does not represent all shelters operating within the City of San Diego.
Please note that capacity may vary depending on COVID-positivity rates and County Public Health guidance. 
Alpha Project Bridge Shelter I

16th & Newton
San Diego, CA 92113

Population Served:
Men, Women

Alpha Project Bridge Shelter II

1710 Imperial Avenue
San Diego, CA 92101

Population Served:
Men, Women

Barrio Logan Family Shelter

1801 Logan Avenue
San Diego, CA 92113

Population Served:
Families

Community Harm Reduction Safe Haven Shelter

4141 Pacific Highway
San Diego, CA 92110

Population Served:
Men, Women

Community Harm Reduction Shelter

3220 Sports Arena Blvd.
San Diego, CA 92110

Population Served:
Men, Women

Father Joe & Villages Bishop Maher Center

1501 Imperial Ave.
San Diego, CA 92101

Father Joe's Villages Paul Mirabile Center

1501 Imperial Ave<br />San Diego CA 92101
San Diego, CA

Population Served:
Men, Women

Golden Hall, 1st Floor

202 C St, 1st Floor
San Diego, CA 92101

LGBT Center - LGBTQ+ Affirming TAY Shelter (Clairemont)

Population Served:
Transition-Age Youth

LGBT Center - LGBTQ+ Affirming TAY Shelter (Midway)

Population Served:
Transition-Age Youth

O Lot

Park Blvd & Wieber Ave
San Diego, CA 92134

Population Served:
Individuals, Couples, Households

PATH Connections Housing

1250 Sixth Ave
San Diego, CA 92101

Population Served:
Men, Women

Rachel's Promise Women's Shelter

700 Eighth Ave
San Diego, CA 92101

Rosecrans Shelter

3851 Rosecrans St
San Diego, CA 92110

Population Served:
Men, Women

Salvation Army Interim Family Shelter

Population Served:
Families

San Diego Youth Services

3255 Wing St
San Diego, CA 92110

Population Served:
Transition-Age Youth, Unaccompanied Minors

Seniors Landing Bridge Shelter

1655 Pacific Highway
San Diego, CA 92101

Population Served:
Seniors

Urban Street Angels Youth Shelter

1404 Fifth Ave
San Diego, CA 92101

Population Served:
Transition-Age Youth
Total Beds: 0
What to Know About City Shelters
What's Allowed
Domestic pets
Couples/Partners
Personal belongings
Enter and exit freely 
What's Not Allowed
On-site drug or alcohol use
Missed curfew 3+ times
Violent behavior
Registered sex offender