Fire Chief Brian Fennessy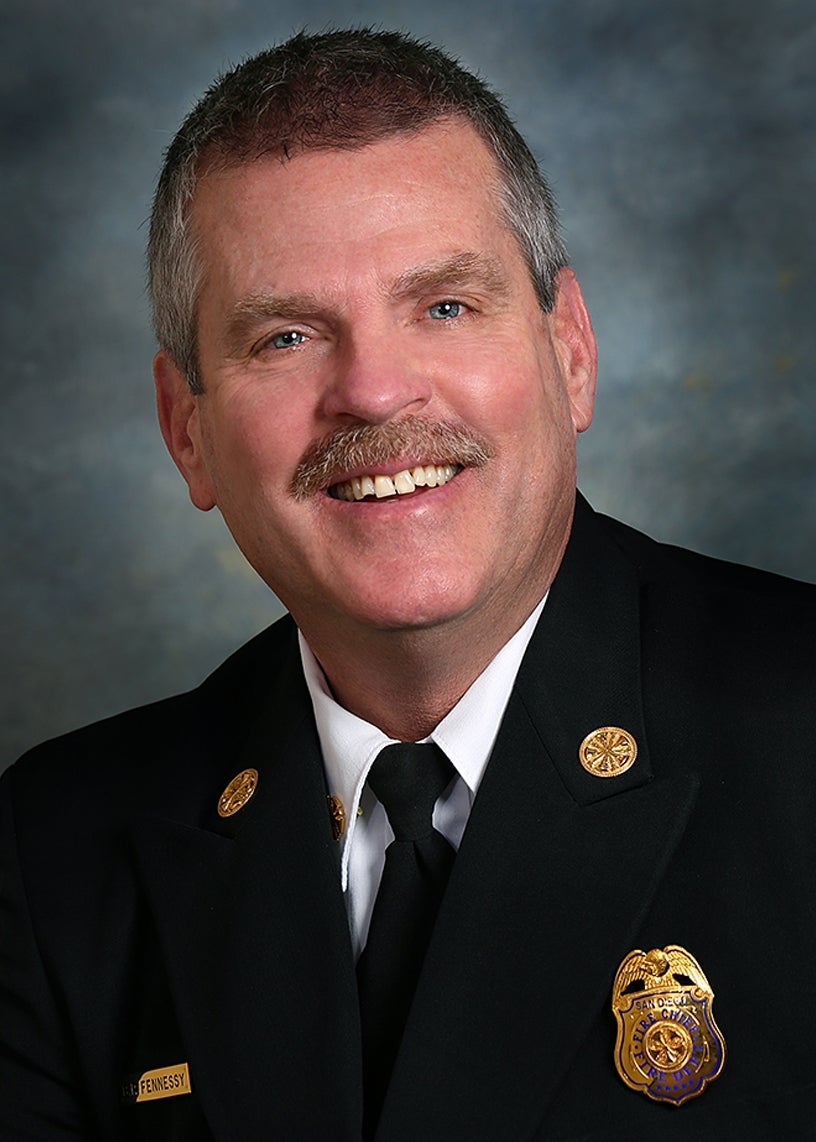 Brian Fennessy was appointed Fire Chief for the City of San Diego on September 3, 2015 and confirmed by the City Council on September 22, 2015. He was sworn in  as the City's 17th Fire Chief on November 12, 2015.
Chief Fennessy began his fire service career in 1978 where he served on and led both U.S. Forest Service and Bureau of Land Management hotshot and/or helishot crews for thirteen years. He was hired by the City of San Diego in October 1990 and has served and promoted through all ranks of the Fire-Rescue Department.
As Chief, he directs a department of more than 1300 firefighters, lifeguards, paramedics and civilian personnel with a budget just over $237,000,000. Chief Fennessy also serves on a number of international, national, state and local committees and boards; many of which are leadership development focused.
Becoming a more Mission-Driven Culture (MDC) is one of his long-term visions for the organization. MDC describes a set of principles for operating successfully despite friction, danger, and uncertainty. It defines key values and attitudes that generate cohesive and adaptive action, strengthening resilience in times of uncertainty. These values include the aggressive pursuit of truth as well as communicating intent to promote decision-making and initiative among those in the field.
Beyond the purview of business process engineering and technological tools, the operational effectiveness of any organization depends on the attitudes and behavior of its people. The underlying values and beliefs – and how they are represented and reinforced through the processes and systems of the organization – define the operational culture. The quality of cohesion, adaptiveness, and resilience is predominantly determined by the strength of this culture.
Chief Fennessy may be contacted at the San Diego Fire-Rescue Department Administrative Office.