Mayor Gloria Statement on Big City Mayors Meeting with Governor Newsom
MAYORS, GOVERNOR DISCUSS PRIORITY ITEMS INCLUDING HOMELESSNESS, BEHAVIORAL HEALTH, ECONOMIC DEVELOPMENT, FENTANYL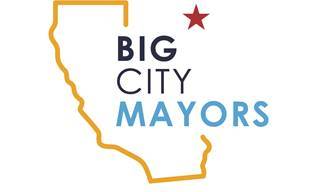 FOR IMMEDIATE RELEASE
Jan. 27, 2023
CONTACT:
MayorPress@sandiego.gov
SAN DIEGO Today, San Diego Mayor Todd Gloria, chair of the Big City Mayors, a bipartisan coalition of the Mayors of Californias 13 most populous cities collectively representing nearly 11 million California residents, issued the following statement after a meeting with Gov. Gavin Newsom:
Todays meeting was an opportunity to introduce Governor Newsom to six of our newly sworn-in mayors and discuss our highest priorities as cities, which include combatting homelessness, mental illness and substance use and expanding economic opportunity. Specifically, we discussed our need for adequate state investment and accountability surrounding homelessness funding through the Homeless Housing Assistance and Prevention (HHAP) and Homekey programs; conservatorship reform; the illicit fentanyl crisis; and the successes in hiring underserved youth through the Governors Youth Jobs Corps program.
As a former mayor himself, the Governor understands the needs of cities as well as anyone, and the Big City Mayors appreciate his continued partnership and leadership as we take on Californias most pressing issues. From pioneering Homekey, his signature program to reduce homelessness, which has created nearly 7,000 homes in just two years, to passing the CARE Act, the most significant reform in behavioral health in decades, the Governor has championed effective programs that we have deployed in our cities, and we are ready to build on this important work with the Governor and the Legislature as we begin the new session.
###
The Big City Mayors is a coalition of Mayors across Californias 13 largest cities. Members include Mayors from Los Angeles, San Diego, San José, San Francisco, Fresno, Sacramento, Long Beach, Oakland, Bakersfield, Anaheim, Stockton, Riverside, and Irvine.