Allied Gardens Recreation Center
What's Coming
Spring Egg Hunt
Please see our

Spring Egg Hunt flyer for more information.
Spring Volleyball
Who: Boys & Girls Ages: 8 to 16 Years (Age cut-off June 15, 2017)
Registration Begins: February 18, 2017 at 10am either online or in-person
Cost : $70.00 includes Jersey, Awards and Officials Fees.
Practice Begins : Week of March 13, 2017 (Games begin in April 2017)
See our

Spring Volleyball flyer for more details.
Craft N' Creations
When: EEvery Tuesday for 8 Weeks
Registration Code: 34021
Time: 4:00pm to 5:00pm
Dates: January 3 to February 21, 2017
Ages: 7 to 14 years old
Cost: $15
See our

Crafts N' Creations Flyers for more details.
Register Online!
Visit SDRecConnect (link) to conveniently browse a variety of activities offered by the City of San Diego Park and Recreation Department and Recreation Councils. It's as easy as One, Two, and Three.
Sign up for an account, find a class or activity, and register!
If you are registering a child for an activity, please do not use the child's information when completing a New Account. Adding family members after successfully creating an account can be completed later.
Please note: An email which includes a confirmation message will be sent after you sign up a new primary account. It is possible the email may go to your junk or spam folder.
The email will include a special first-time activation link. You will not be able to use your new account until you've used this special link!
If you need assistance, please see the Frequently Asked Questions link at the bottom of the SDRecConnect website.
Current Special Events and Activities
Fun for one, Fun for all! Check out your local recreation center's program guide for more details.
BookNook
The BookNook program is a "take a book, leave a book" gathering place at your favorite recreation center. Share your favorite literature and stories with others.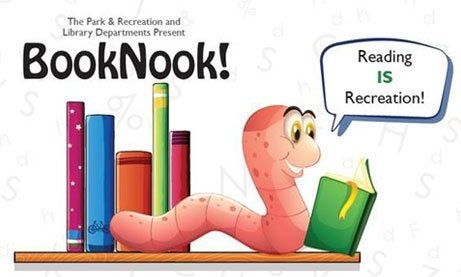 ---
History of the Center
The Allied Gardens Recreation Center was built in 1961 as a result of strong community organization and effort. At one time the site held two large radio towers that belonged to the Marietta Broadcasting Company. When the towers were re-located, the land was leased to the City. Soon after, the land was purchased and the recreation facility was built on it.
---
Directions and Bus Route
From Interstate 8 take the Waring Road Exit to Greenbrier Avenue. Turn left on Greenbrier.  The recreation center is at the end of the road.
The center is accessible by bus via SDMTS Route 14.